by maria
|
Last Updated:
January 23, 2021
A face with an electric smile can help you win hearts. If anything, be it misaligned or crooked teeth, affects your confidence to smile freely, then you should get in touch with Dr. Lisa of Birmingham to get the perfect smile solution. Thanks to the advancements made in brace material technology, you can bring your misaligned teeth in the right position with clear aligners like Invisalign without the dreaded look of wearing traditional braces made of metal wires and brackets. Getting ready to straighten your teeth but confused between traditional braces and Invisalign, just continue reading to know all about Invisalign treatment in Birmingham and how effective it is in giving you a perfect smile.
It is not just about facial aesthetics, but solving all possible problems your misaligned teeth could create. Be it dental decay, bad breath, bite, or oral care challenges, Invisalign could help you correct all in just a few months, and most importantly no one will even notice you wearing aligners. You can join the league of over 8 million happy clients who are smiling with confidence after Invisalign treatment. Let's start the treatment journey with knowledge of Invisalign braces in Birmingham, U.K., and see the transformation happening.  
If you have anything in mind, feel free to consult Dr. Lisa and start the Invisalign treatment to transform your smile discreetly.
Consult to Discuss Invisalign Suitability for Free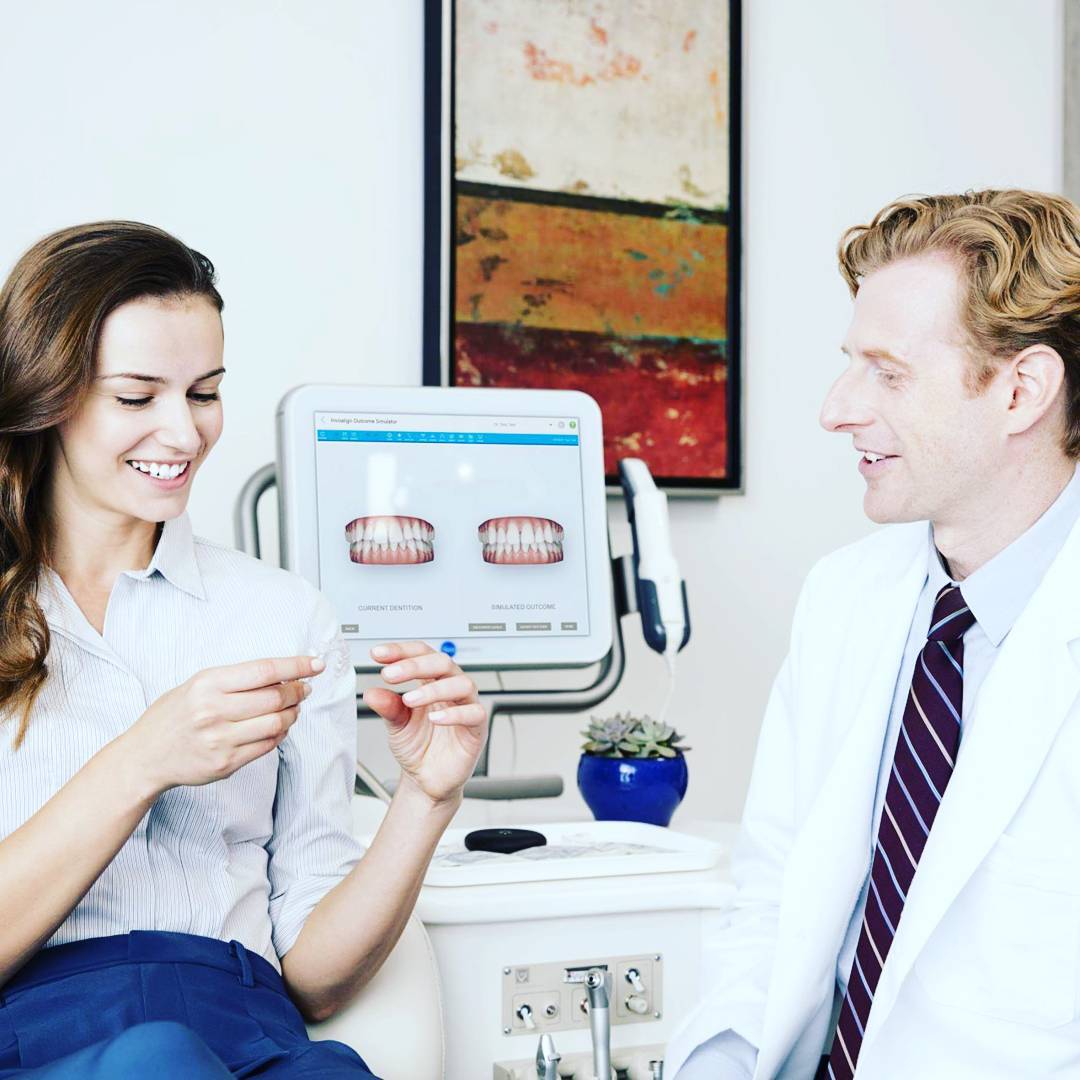 Your selection of Invisalign clear aligners shows how much you value your appearance not just post-treatment but during treatment as well. Unlike ugly looking traditional braces, Invisalign aligners offer smart teeth-straightening solutions invisibly with a set of transparent aligners made of high-quality plastic. Well, the benefit of invisibility comes at an additional cost, so you should consult Dr. Lisa in Birmingham to discuss the suitability and cost of treatment along with additional costs.
Invisalign braces consultation is free to help you decide better and get the best Invisalign clear aligners in Birmingham. It is all about being transparent and helping you get the best treatment to achieve remarkable aesthetic improvisation in the minimum possible time. You will go home with confidence as you will have all possible information following the free consultation. A precise 3D impression of your teeth will be taken using the latest iTero 3D digital scanning system and simulated before and after results will be shown to you. Dr. Lisa will analyze your dental system and suggest the suitability of the Invisalign treatment and length of the treatment to achieve the desired smile solution.
How Much Does Invisalign Braces Cost in the UK?
Invisible braces, particularly Invisalign aligners, are one of the most sought after orthodontic treatments. Thanks to technological progress and awareness about appearance in recent decades, people are paying more attention to improving smiles. The dental system is highly complex and requires meticulous effort to move teeth in the desired direction to achieve desired teeth straightening results. You have to invest time and money to complete the treatment. The cost of Invisalign treatment is a major concern as cosmetic improvisation is not normally covered under dental insurance in the UK. Here is all you need to know about Invisalign treatment cost in Birmingham, how you could reduce the cost.
Of course, Invisalign treatment consultation with Dr. Lisa is free, but you have to pay for custom-designed Invisalign clear aligners along with other nominal costs. Since the teeth straightening treatment takes time, you might have to visit the dental clinic several times during the treatment. If you have any queries, feel free to book an appointment with Dr. Lisa to discuss possible treatment costs and financing options.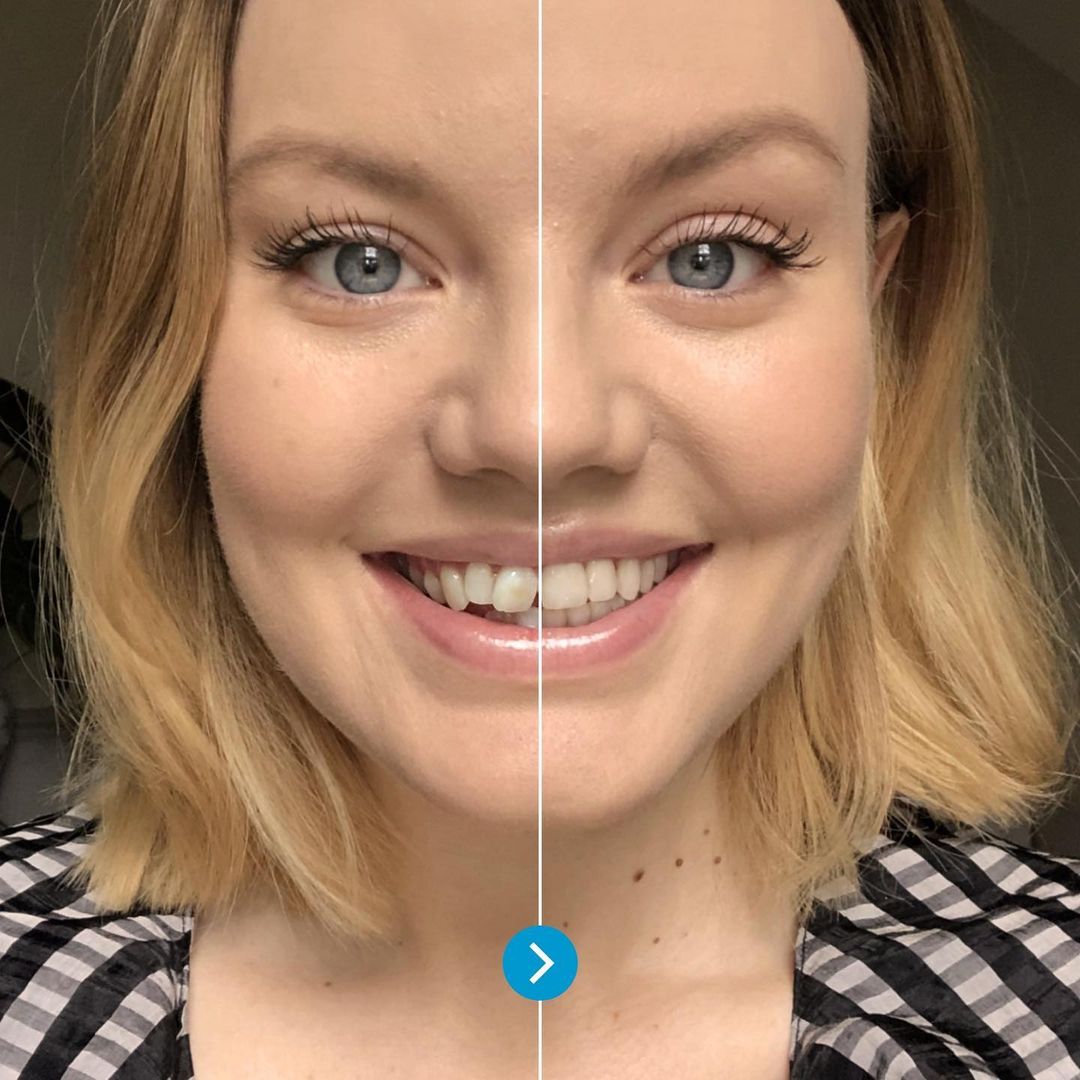 Invisalign Aligners Cost in Birmingham UK
The cost of Invisalign treatment depends on dental complexity, treatment duration, the expertise of orthodontists, and of course, the location. Thanks to the latest Invisalign Lite and Invisalign Express, now you have an easier and cheaper alternative to costly Invisalign full treatment. Depending on the treatment plan the cost of Invisalign aligner treatment in Birmingham, U.K. could be in the range of £1300 to £5500.
Average Cost of Full Invisalign Treatment
Invisalign cost Birmingham: £4700
Dr. Lisa Invisalign treatment cost: £4300
National average of Invisalign cost: £4000
What Makes Cr. Lisa Invisalign Treatment Special and Cost-Effective
Dr. Lisa's multiyear experience of delivering the perfect smiling solution

Free consultation

3D treatment with iTero

Free unlimited refinement for full Invisalign

Teeth whitening

Free retainers

Multiple payment options in-office interest-free payment plans
Does Insurance Cover Invisalign?
The UK has the most advanced dental care system offering dental treatments at subsidized rates through the NHS. But when it comes to cosmetic enhancements and you are an adult, your regular health insurance might not be of much help. Fortunately, several private health insurance players are offering custom-designed orthodontic insurance plans. So, get in touch with your health insurance company to discuss orthodontic treatment coverage as Invisalign treatment is just like traditional braces treatments. You can cut Invisalign treatment cost significantly if you have orthodontic insurance coverage; however, you have to fulfill conditions. Discuss all possible terms and conditions in advance as sooner or later you will need orthodontic support to have a long-lasting smile.
Things to Look For in Dental Insurance for Invisalign Coverage
Your regular dental insurance might not cover dental cosmetic treatments as it is not considered an ailment. So, you need to know the following about your dental insurance:
First of all, find whether your insurance covers orthodontic treatments or not

What are the limits regarding minimum and maximum age?

Your dental plan is for an individual or family.

List of the orthodontic clinics in the network, as insurers might not support treatment out-of-network.

Have you touched the life-time maximum limit of your plan?
The cost of Invisalign treatment could vary depending on how the insurer pays for the Invisalign, whether lump-sum or monthly installments, and the impact of job change on your policy during the treatment period. Rest assured, Dr. Lisa's team will assist you in finding the most affordable solution so that you could get the electric smile in the quickest possible time.  
Invisalign Cost with Insurance in Birmingham
Your dental insurance with orthodontic coverage can help you cut treatment costs, but it will cover the Invisalign cost partially. Following consultation, the team of Dr. Lisa will help you in pre-approval submission so that you could know the exact insurance coverage of Invisalign. It normally takes over a week to get pre-approval from the insurance company. The team will explain in detail whether your dental insurance for Invisalign or not, if yes then how much it will pay, how will it pay, and the overall cost of the Invisalign treatment. The team will assist you in finding other payment options to cover out-of-pocket costs using available financing options.   
Invisalign Cost without Insurance
Since Invisalign treatment is considered cosmetic dentistry, your dental insurance might not cover the cost of Invisalign. Without orthodontic coverage, the treatment cost of full Invisalign with Dr. Lisa will cost around £4300 in Birmingham. To reduce the load of a one-time payment, the clinic offers you affordable interest-free monthly payment options. The treatment coordinator will make sure you get the best Invisalign treatment payment plan.  
How Much Does Invisalign Cost For Top Teeth Only?
The treatment cost of Invisalign braces is relatively higher as compared to traditional braces, so several people ask whether only top or bottom teeth could be straightened or not. Frankly, it can be done using single arch treatment but most orthodontists won't recommend only top or bottom teeth treatment as the dental structure is highly complex and interlinked. Since dental perfection is all about symmetry, the movement of one tooth affects adjoining teeth.
If you have a missing tooth, adjoining teeth will start moving to fill the space. A simple dental filling, if not done with precision could disturb your natural bite causing discomfort. So, if somebody is suggesting a single arch treatment to fix your top crooked teeth, you should better consult Dr. Lisa to discuss the pros and cons of such treatment. For some minor issues, like fixing gaps between teeth, single arch treatment could be used but it all depends on the level of dental complexity. So, the cost of treatment could vary from case to case. You will get the exact cost of treatment following a thorough examination of your dental structure.
Cost of Invisalign Retainer and Invisalign Replacement Retainer
After Invisalign braces treatment your straightened teeth might shift back to their original position. To stop the reverse movement, called relapse, orthodontists recommend wearing retainers for some period. Depending on your case the duration might be short, long, or lifelong. The cost of Invisalign retainer and retainer replacement in Birmingham, U.K. is £500 each. To help you get a lifelong electric smile, Dr. Lisa offers free Invisalign retainers.
What Are Invisalign Braces?
Your dental system is as unique as your personality. Just like any other aspect of your appearance, you can improvise your smile as well. If you think your teeth aren't straight, you can straighten those using braces in a few months. If wearing metallic traditional braces makes you self conscious, you can opt for nearly invisible Invisalign aligners to move your teeth in the desired direction and get a perfect smile.     
Invisalign braces are custom-made by Align Technology using high-quality transparent plastic to offer smart teeth-straightening solutions with maximum comfort and invisibility. Following examination, your orthodontist will recommend a set of clear aligners to achieve desirable teeth movement in the defined time. The invisibility of aligners gives you the freedom to smile with confidence as you won't have to worry about looks. You have the flexibility to remove it when required, so you can maintain your oral hygiene with perfection.  
Step by Step Invisalign Treatment Process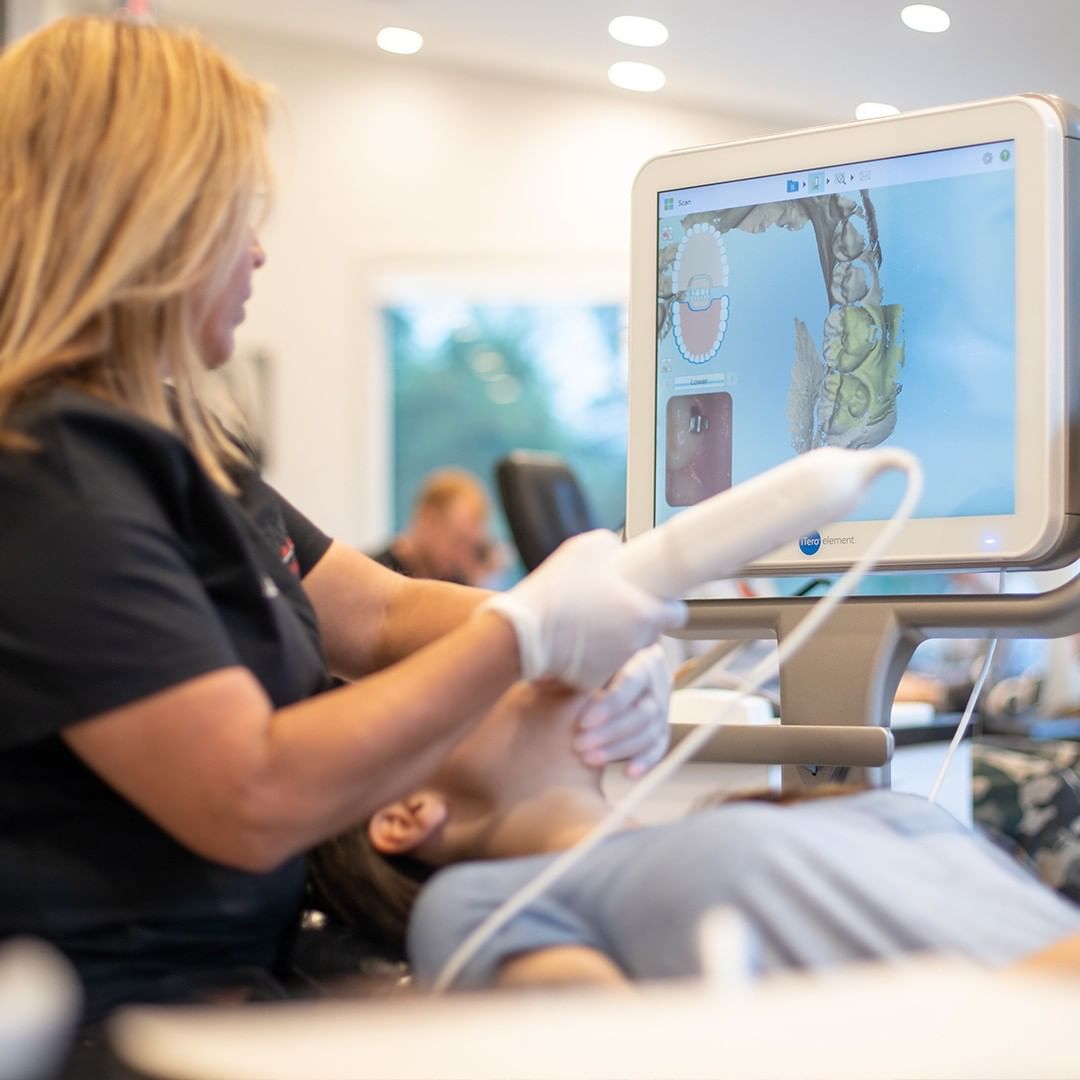 Invisalign is unquestionably the best possible teeth straightening treatment and rising popularity among adults shows that people are getting desired results with much-needed discreteness. You will have a perfect smile in just a few months and nobody will ever know how you achieved such a remarkable improvisation. The treatment duration and number of aligners vary depending on dental complexity and goals. So, don't waste your time and consult Dr. Lisa in Birmingham to start the Invisalign treatment.

Here is the step by step Invisalign treatment process: 
Step 1: It all begins with a consultation round to examine your case and discuss the suitability of Invisalign braces for your case. Depending on your preparedness, you are before photos will be taken to show you the possible outcome.
Step 2: During the second visit or during the first visit itself, 3D before and after the Invisalign teeth model will be prepared. Following a detailed examination, Dr. Lisa will discuss a treatment plan, determine teeth movement possibilities, and the possible treatment duration.
Step 3: Once your custom-designed aligners are ready, you have to start wearing each aligner as per the treatment plan for 5-7 days. The total number of aligners could be between 25 and 36, depending on your case complexity.
Step 4: To check the progress Dr. Lisa will ask you to visit every 6-8 weeks during the treatment period, which could be 6-12 months.   
Depending on progress, the orthodontist might increase aligner count and recommend wearing retainers to avoid relapse. You have to wear Invisalign aligners for 20-22 hours daily to get quality results in time. Wearing a clear aligner could cause discomfort in the early days, but just like everyone else, you will get accustomed to it. This is too little sacrifice to have a straight smile.
Are You a Suitable Candidate for Invisalign?
The maker of highly effective Invisalign aligners, Align Technology invests millions in research and development to improve the suitability of clear aligners and make treatment more comfortable. Beyond invisibility, Invisalign is known for delivering quality teeth straightening results in the minimum possible time without causing discomfort. Invisalign is unquestionably great, but the outcome depends on the experience of your orthodontists. Dr. Lisa, with vast experience, is known in the U.K. for making the smiles of hundreds of people. Almost everyone can use aligners to fix dental issues except those not with established dentition or extremely infected gums. Invisalign aligners can help you correct these malocclusion problems:
Overcrowding

Gaps and spaces between teeth

Misalignment

Bite anomalies like overbite, under-bite, open-bite, and crossbite
Invisalign Treatment Duration
Every dental structure is unique, so are the problems. Since the goal of clear aligners is to move teeth in the desired direction using subtle force, each set of Invisalign aligners are custom-designed according to treatment needs. Patients are required to wear each aligner for 5-7 days over some time, which could last on average 6 to 12 months. In some cases, it could extend up to 2 years to achieve desired dental alignment. Here are some of the factors that affect the Invisalign braces treatment duration:
Level of dental complexity

Position of teeth

Age of patient

The goal of cosmetic improvisation

How diligently patient wears aligners
Dr. Lisa will examine your dental system and discuss your expectations. Based on examination she will suggest suitable Invisalign braces to treat a malocclusion. Thanks to tech-advancement, now you have options other than full treatment Invisalign.
Invisalign Full: As the name suggests, Invisalign Full is all about the complete solution to transform your smile. The treatment includes unlimited trays and refinements. You can discuss
Full Invisalign cost and financing options to start the treatment early because full treatment takes longer.

Invisalign Lite: For milder misalignment orthodontists recommend a shorter treatment of Invisalign Lite comprising up to 14 aligners.

Invisalign Express: Depending on your dental complexity and goal, orthodontists also recommend affordable Invisalign Express treatment comprising up to 10 trays. It is, normally, used before other dental procedures to achieve minor corrections.
How Does Invisalign Work?
Since the goal is to move teeth in the desired direction, just like wire and brackets of traditional braces, clear aligners, made of high-quality plastic, are used to generate subtle force progressively so that teeth could be moved as per the treatment plan. Based on your dental complexity, the orthodontist will suggest suitable Invisalign treatment and get clear aligners custom-designed for an easy fit. Each set of the tray will move your teeth slightly, horizontally vertically, or even rotate, and no one will even notice you wearing braces.
It is easy to wear and remove, so you won't have to worry about dental hygiene and change in food habits. You have to switch to the next aligners as per the treatment plan. In just a few weeks you could notice the shift and how your smile is improving progressively.
Invisalign Attachments
If required, the orthodontist might place Invisalign buttons or Invisalign attachments to support the smooth movement of teeth. Since the goal is to help you improve facial aesthetics, these attachments are made of tooth-colored composite material. 
Following examination, it will be removed as and when required.
How Frequently You Have to Visit a Clinic During Invisalign Treatment?
Well, the visiting frequency will depend on your dental complexity, other oral ailments, and oral hygiene. If everything is normal, Dr. Lisa welcomes you to the Birmingham clinic every eight to ten weeks to monitor progress. If you face any challenge, you can always consult your orthodontist to address the issue.
Is it Safe to Start Invisalign Treatment at Home?
You are aware of the complexity of the dental system and how even a minor issue disrupts day to day life. Invisalign is a highly advanced treatment designed to move teeth in the desired direction. It is not just about wearing and removing clear aligners but wearing the right set of trays as per the treatment plan. And an experienced orthodontist can only plan your teeth straightening treatment. So, if some say you can fix misaligned teeth at home using Invisalign, you should better be careful as a minor mistake could result in a serious dental complication. If you are busy or out-station, you can get in touch with the clinic to get your next tray delivered anywhere you wish to continue treatment without a gap.
Invisalign Refinements
Shifting teeth is a highly complex procedure and requires meticulous handling. Once your teeth are moved as per plan, your dentist will examine your dental system to check whether your teeth require refinement or not. It is required to fine-tune the dental alignment and the new bite. It is similar to your regular Invisalign treatment as you have to wear the new set of clear aligners and change it as per plan for eight to ten weeks.
Protecting New Smile with Invisalign Retainers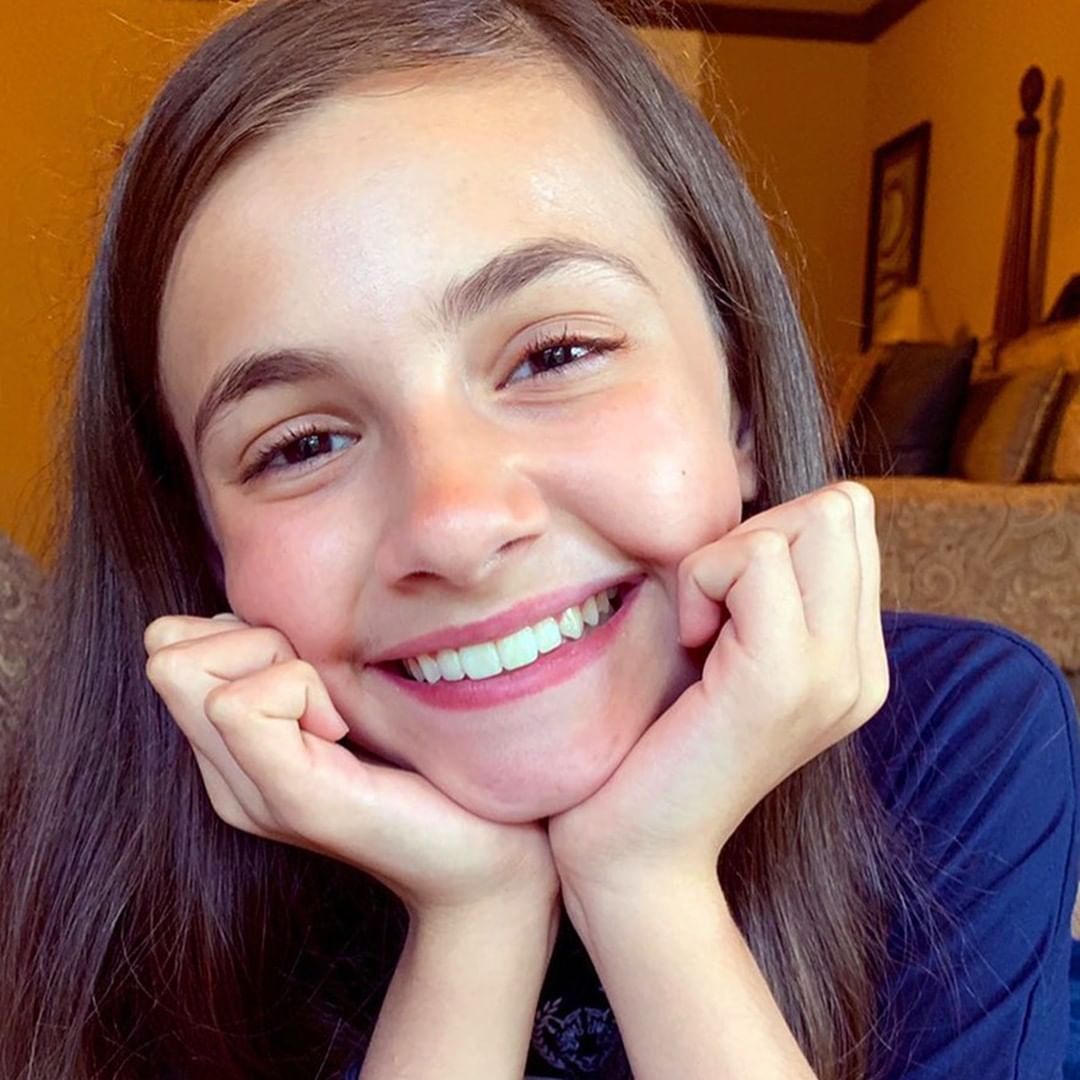 Following the completion of your Invisalign treatment, your teeth might relapse and shift back to their original position as it takes time to achieve stability. During this period, orthodontists recommend wearing retainers to avoid relapse of teeth. There are several options of cheaper retainer made soft acrylic, but it won't last long. Dr. Lisa offers you more durable Vivera Retainers, manufactured by LAign Technology. These retainers cost in the range of £350 to £500, but you can get them for free at Dr. Lisa's clinic with Full Invisalign.  
Invisalign vs. Braces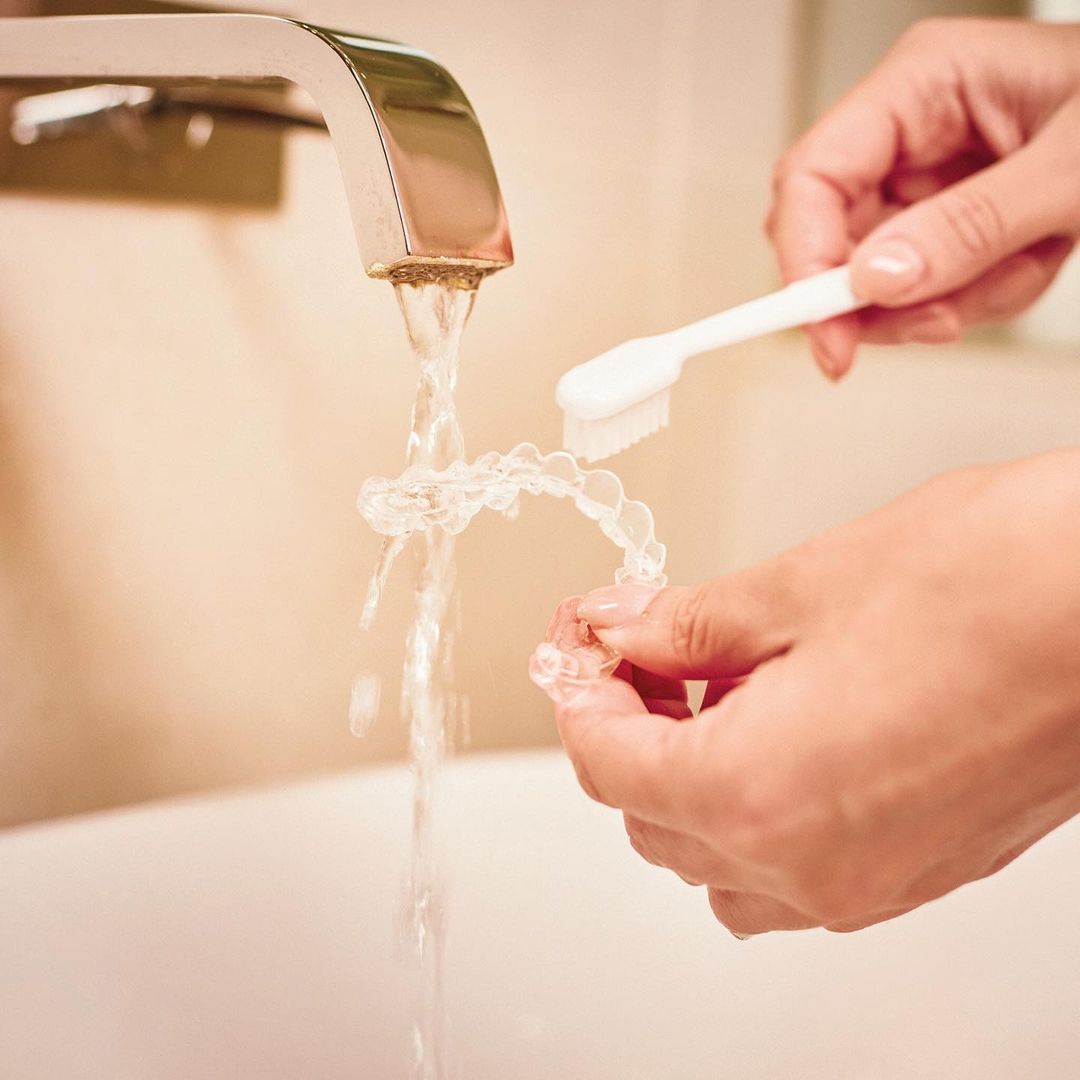 The treatment cost of Invisalign braces is relatively higher as compared to traditional braces. So, it is worthy to have comparative information to judge and decide accordingly. You can achieve remarkable cosmetic improvisation with Invisalign discreetly just like traditional braces, but it has certain advantages over metallic braces.  
Invisibility: Visibility of wire and brackets is a major concern among patients, especially youngsters. Invisalign offers you the much-needed invisibility. You won't have to feel humiliated in public as it is almost invisible.  
Removable: People hate to wear metal braces because it makes oral care very challenging. If you are worried about stains and plaques, you should opt for Invisalign as it offers you the flexibility to remove it whenever required. However, you should wear it for at least 20-22 hours except during cleaning and eating.   
Comfort Level: Metal braces are uncomfortable as this irritates. Unlike steel wires, Invisalign aligners are made of high-quality smooth plastic, thus it won't cause much discomfort. Above all, you have the advantage of invisibility and hygiene.
Safety: Invisalign aligners are made of high-quality BPA-free plastic, so you won't have to worry about toxins emissions of traditional metallic braces.   
Is Invisalign Worth It?
The effectiveness of Invisalign aligners is unquestionable, but the outcome depends on your consistency and dedication. Since the treatment journey is long, you have to show commitment to complete the treatment as per the plan to have a straight smile in the minimum possible time.
You want to look great with a beautiful smile, and Invisalign can make it happen for you in just a few months. Yes, you have to invest your money, but the return on investment is exceptionally high, and you will see it in the eyes of admirers. It is all about transparency, and with Dr. Lisa, you will get the best transparently at an affordable rate. Get in touch and see the transformation happening.