by maria
|
Last Updated:
July 28, 2020
Your decision to start Invisalign teeth straightening treatment shows your passion to have a free and confident smile. Over 8 million people across the world have completed their Invisalign journey and achieved the goal of a perfect smile. You can also bring your misaligned teeth to the right position using a series of transparent Invisalign, but you have to be very careful about caring and cleaning these aligners to get better results in the shortest possible time and at less cost.
Cleaning Invisalign Aligners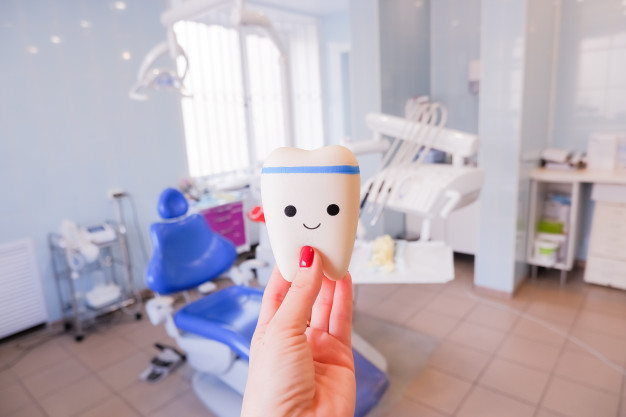 The transparent Invisalign teeth aligners gives you the freedom to smile as you won't have to worry about horrible looking traditional metallic braces. The high-quality grade plastic made clear aligners are designed to give you the freedom to remove it easily anytime anywhere. Of course, you have to wear it for over 21-22 hours daily to get the best results, but you can remove it to have easy brushing and flossing for standard oral hygiene. So, whenever you remove your Invisalign aligners, you should build a habit of cleaning it using suitable tools. It takes less than 5 minutes to clean Invisalign using toothbrush, toothpaste, or retainer brush.
To make it even more simple here is the Invisalign cleaning process, elaborated in steps.
Removing Invisalign is pretty simple. Your orthodontist will guide you to do that in a better way. Use lukewarm water to rinse your retainer.
Use a soft-bristled toothbrush and regular toothpaste to clean aligners using a small circular movement. Repeat the process to clean both inside and outside.
You have to rinse it again in lukewarm water. Be careful about water temperature, as it could distort your Invisalign.
Just like your natural teeth, your aligner is also susceptible to calcium or tartar build-up. If this is the case, then your regular toothbrush will not be of much help to remove the cloudy white film. Soak the retainer in denture cleaning solution or Invisalign Cleaning System and clean it according to instruction.
You are done with the cleaning process and ready to wear your aligner again.
Proven Invisalign Care Techniques
It is all about the best results in the quickest possible time, and that will be possible only when your oral hygiene is good to support teeth straightening. During treatment, your aligner is part of your dental system. As you brush and floss your teeth for dental hygiene, your Invisalign retainer also needs proper care and cleaning. If there is any food particle stuck between your teeth or inside the aligner, it could harm your teeth and cause a foul smell. So, follow routine cleaning exercises to get the best results.
If you are using a denture cleaning solution, then make sure it isn't too harsh. It is better to consult your dentist before buying any chemical for cleaning Invisalign aligners.
If you intend to use mouthwash to clean Invisalign then it is better to avoid it as coloring agents could make your transparent aligner tainted. Be careful about the warmness of water as high temperatures could distort the shape and make it useless. Since aligner treatment is all about pressure fitting to shift teeth to the right position, you have to keep it perfectly fitting.
Your orthodontist will advise you to start wearing advanced Invisalign from the set of aligners. You should clean your retainer using a suitable solution before keeping it in a bacteria-free environment. You might have to use it again, depending on progress.
Although Invisalign aligners are more comfortable than the traditional braces, if you are feeling any discomfort then you should consult your orthodontist to seek a remedial solution. Apart from mouthwash and hot water, you should be careful about your tea and coffee habit as this could stain or distort your aligner.
Bottom Line
The popularity of Invisalign aligners is on the rise as it straightens teeth almost invisibly. You gain the confidence to smile freely as your treatment progresses. Depending on teeth crowding and spacing complexity, you can get perfect teeth straightening results. But, you have to pay some attention to cleaning your Invisalign to get even better results. A little carelessness could distort the retainer and increase your cost. So, it is better to make Invisalign part of your oral hygiene routine and get a straight smile in the quickest possible time.