by maria
|
Last Updated:
January 18, 2021
Looking to enhance the aesthetic appeal of your smile but confused about teeth straightening orthodontic treatment options? Thanks to modern dental technology, now you can get a straight smile in just a few months using suitable braces. If you are worried about those wires and brackets, then you can opt for clear aligners, like Invisalign, and retainers. It is not about which one is the best, but about suitability keeping the treatment goal in mind. Following an examination of your dental complexity, your orthodontist will recommend suitable teeth-straightening solutions to improve your smile in the minimum possible time. Invisalign aligners look similar to removable retainers, but there are several differences between Invisalign aligners and retainers.    
What is Invisalign Aligner?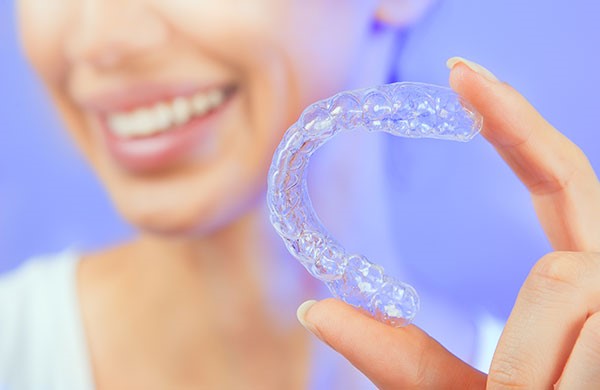 When it comes to teeth straightening treatments, most patients show self-consciousness about the visibility of wires and brackets. Invisalign, a system of custom-designed clear plastic aligners, helps you achieve remarkable teeth straightening results, almost invisibly. Technically it is the same as the traditional metal braces as plastic aligners, instead of archwires and brackets, are used for moving teeth in the desired direction. Depending on the complexity of dental structure orthodontist might recommend wearing a set of 25 to 30 Invisalign aligners, each for an average of two weeks for 20-22 hours per day.
Although it is recommended mostly for moderately complex dental issues, an expert orthodontist could help you straighten even the most complex dental structure. However, the outcome depends on your oral care discipline as mistakes could cause a relapse of teeth. To avoid chances of relapse, orthodontists recommend wearing retainers.
What are Retainers?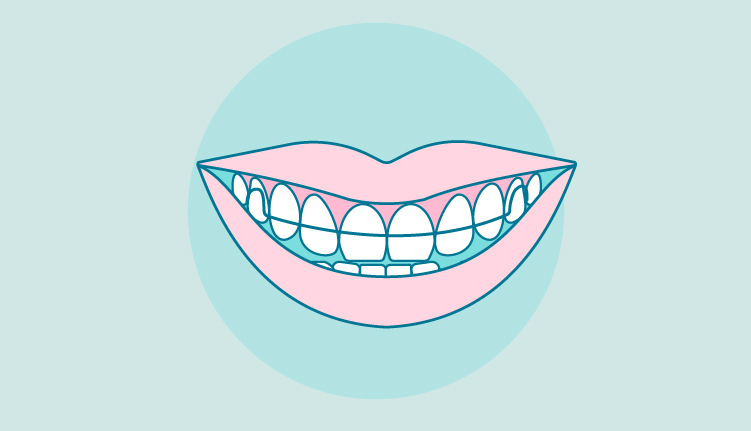 Moving teeth using braces is a time taking process. With tooth movement in progress, the gums take natural time to harden. If proper care is not taken, the newly moved teeth could shift back to their original position causing relapse. At the end of orthodontic treatment, whether clear aligners or traditional braces, orthodontists recommend wearing retainers to avoid shifting back to the original position. You have the option of permanent and removable retainers, so, you can choose as per your comfort and oral hygiene routine. Experts recommend wearing retainers for a lifetime to keep teeth in the right position and have a straight smile.
Differences Between Invisalign and Retainers   
Invisalign is indisputably the best orthodontic treatment to achieve remarkable smile improvisation, but it requires special care to keep teeth in the new position. Here retainers come into the scene to minimize the chances of relapse. Although both clear aligners and retainers look the same, there are some stark differences between them:  
Invisalign aligners, custom made from a unique medical grade thermoplastic material, are thinner and flexible compared to retainers.  

The patented SmartTrack material can speed up teeth straightening treatment by up to 50% whereas removable retainers are custom designed to ensure better teeth repositioning.  

Invisalign aligners are custom-designed in labs to ensure better comfort during treatment as edges are trimmed to match the contours of teeth. In retainers, edges are kept straight, that runs along the gumline.

To achieve more complicated teeth movement special 'power ridges' and 'attachments' could be provided with Invisalign.

Invisalign are removable, whereas retainers can be either fixed or removable.

Invisalign offers you freedom of better oral care as you can remove it as per wish, which might not be possible with fixed retainers.  

Invisalign requires more attention and care, so you might have to visit the clinic more frequently as compared to retainers.

Invisalign aligners are mostly used to treat moderate to complex crowded teeth, gapped teeth, and bite issues. Once the desired teeth movement result is achieved, retainers are used to avoid tooth relapse.  

On durability parameters, Invisalign aligners outperform retainers as these are susceptible to breaking or chipping.  
Final Verdict
The effectiveness of both Invisalign and retainers depends on your oral care regimen. You will get the desired results only when you are following instructions. Carelessness could cause discomfort and increase treatment duration and cost. Since it is all about making a smile more attractive, you should follow instructions and wait for the magic to start happening.