by maria
|
Last Updated:
August 8, 2020
Dental goals might vary depending on the immediate challenges one is facing, but millions of people go for braces treatment to straighten misaligned teeth. Be it appearance boost or rectifying overbite issue or simply oral health improvement, the orthodontic treatment could be expensive. Depending on the complexity of dental crowding and spacing, the treatment cost and duration could vary and the cost of braces escalates accordingly. The alignment treatment to straighten teeth is all about the progressive application of pressure in a specific direction to shift teeth slowly to the right position. The treatment duration and multiple procedural interventions make orthodontic treatment costly.
Frankly, the high braces cost should not come in your way to have straight teeth for a confident smile. Thankfully, there are ways to save treatment costs. Continue reading to know about the average cost of dental treatment and ways to save treatment costs.
Average Braces Cost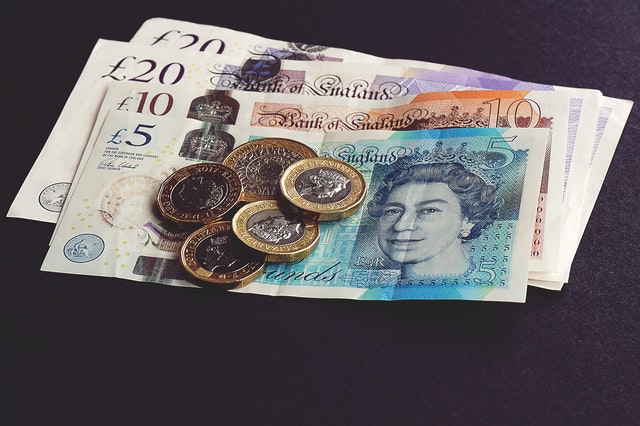 There is no fixed cost of braces treatment as the cost depends on several factors like where you live, the complexity of your dental structure, type and duration of treatment, your age, and of course the choice of brace material. If you are living in the metropolitan area of London in the U.K. then your braces could cost you between £2,500 and £4,500 or higher depending on treatment type your orthodontist suggests. In some posh areas like Knightsbridge, the cost of braces could be as high as £9,000. If your teeth need to be fixed for health reasons instead of cosmetic reasons, you could save significant amount of money on treatment through NHS.
Since the treatment duration varies depending on age and dental complexity, the additional treatment time could increase the cost significantly. In normal straightening, the braces wearing period could be 12 months, but if it extends then the cost could increase proportionally. The braces wearing period normally are higher in cases of adults than children.
Tips to Cut Braces Treatment Cost
Now you know the factors that increase the braces cost. So, you can play with these factors like location and age to cut braces cost significantly. First and foremost, choose your alignment treatment type smartly to keep the braces cost low. Your orthodontist will suggest the best possible treatment, but don't forget to seek a second opinion to get the best braces deal. You can try these cost-cutting strategies to get the best teeth straightening results at minimum possible cost.
Second Opinion Matters
Several orthodontists offer a free consultation. So, it is better to seek a second opinion to know about the best treatment and cost. Choose smartly, as treatment results are more or less the same in almost all types of treatments.
Dental Insurance Cover
It is better to go into the details of the cover options available under some dental insurance plans. Be careful about the age limit, the number of braces, and how much of the cost is covered. Don't forget to check whether your orthodontist is a insurance covered provider or not.
Bargain Discount
There is a huge margin in braces so you can negotiate the cost with your orthodontist. If you intend to pay upfront, you can ask for some discounts. If misaligned teeth are common in your family then you can go for joint treatment and ask for some relaxation.
Save Tax Component
You can seek the help of your financial planner to find ways to save the tax amount. Some health saving accounts gives you the flexibility to use the money on qualified medical and dental expenses tax-free. Experts are of the view that one can save up to 25% of the average cost of braces by managing tax smartly.
Financing Flexibility
You may find some orthodontists offering zero-interest treatment financing flexibility. There is nothing wrong with spreading out payments and pay in monthly installments. It is another way of saving if you factor in inflation cost, especially when the fund is available at zero-interest.
Opt for Dental School
Dental schools are far cheaper than private dental clinics. So, if budget is the constraint and you have time to be in a queue then you can save up to 50% of the braces cost.
Final Words
Frankly, no investment is too big for a shining smile. Your orthodontist will suggest braces treatment options based on the dental investigation. You can choose according to your financial comfort. Apart from braces material, you can cut treatment costs by maintaining good oral hygiene. Follow the instructions to avoid treatment delays and resulting cost escalations.