by maria
|
Last Updated:
August 11, 2020
You can bring your misaligned teeth in the right position in just 12 months through braces. Based on the crowding-spacing complexity of your dental structure your orthodontist will suggest braces suitable to get the desired teeth straightening results in the defined time. Apart from the traditional metallic braces, you have other options like ceramic, clear aligners, lingual braces, and self-ligating braces. Depending on your aesthetic preference, you can opt for any of the recommended braces treatment.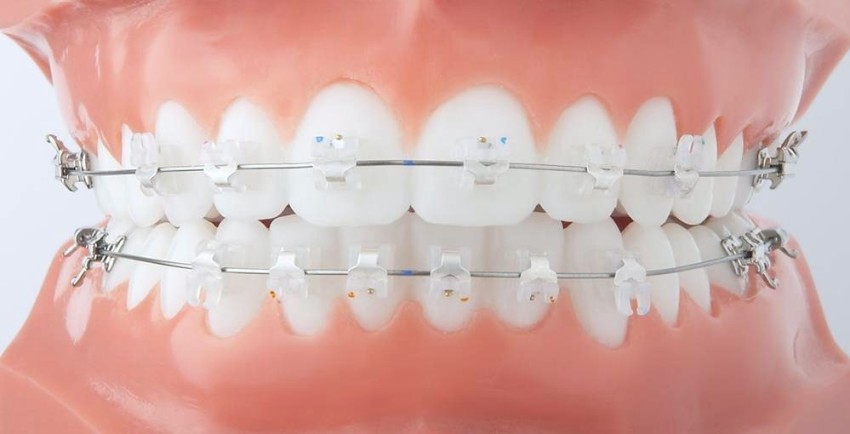 The advancement made in self-ligating braces has made it a popular aligning treatment to achieve amazing teeth straightening results even for highly crooked teeth. Unlike traditional metallic braces, self-ligating can be miniaturized to make it less noticeable and comfortable on lips and cheeks.
How self-ligating braces work?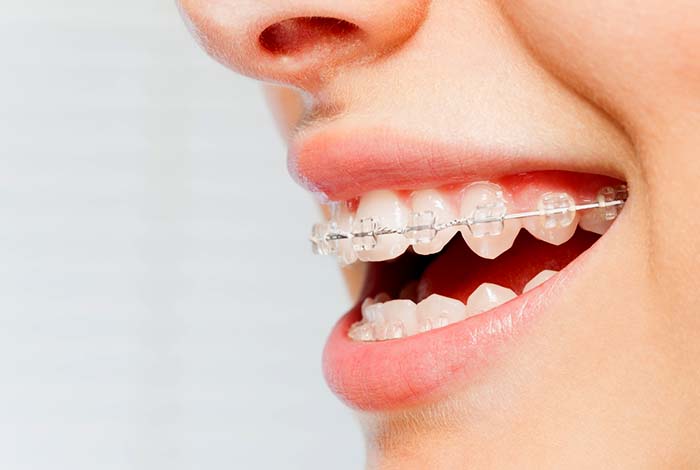 As far as technique is concerned, self-ligating braces also use the same pressure mechanism as the traditional braces to shift teeth in the desired direction. In traditional braces treatment, brackets are placed on the teeth and are connected using archwire. The archwire is held in place with "ties", which could be colored elastic "o" rings or metal ties. In self-ligating braces, ties are replaced with specially designed clips to hold archwire. Brackets maintain pressure on the archwire to move teeth in the desired direction. You can correct your misaligned bite issues using self-ligating braces.
How long do self-ligating Braces take?
Self-ligating braces treatment duration might be the same as the traditional braces, which could be in the range of 12 to 30 months depending on the complexity of the dental structure. You can expect effective straightening results in 12 months. However, your orthodontist will give you the approximate treatment duration figure based on the investigation of your dental structure. As far as follow-up appointment frequency is concerned, it is the same as the traditional braces treatment.
Unlike traditional braces, which require regular tightening, self-ligating, as the name suggests 'self-binding', do not require tightening. But, it does require adjustment regularly to get desired teeth straightening results quickly.
How much do Self-Ligating Braces Cost?
The straight teeth you get from braces treatment to smile with confidence is priceless. Shifting teeth takes time and needs the regular intervention of an orthodontist, so the self-ligating treatment, just like traditional braces, could cost you anything between £2,500 and £6,500. The cost depends on location, duration, and of course your oral hygiene. Some dental insurance policies cover at least some portion of orthodontic treatment, so it is better to inquire about the cover in advance to save your money.
Color option in self-ligating braces
As there aren't any elastic bands in self-ligating braces, you won't have color options. But, you have the option when it comes to the color of brackets. Most of the self-ligating brackets come in metallic silver color, however, if you want the elegant look you can opt for color brackets in self-ligating braces.
Benefits of self-ligating braces
As compared to traditional braces self-ligating braces are less noticeable as braces can be miniaturized.
 Smaller braces make it more comfortable on lips and cheeks.
Unlike traditional plaque trapper braces, self-ligating braces are very easy to clean. So, you won't have to worry about your oral health and the chances of the permanent white mark on teeth.
Self-ligating braces are more efficient in delivering teeth straightening results in relatively less time. Unlike traditional elastic ties, it creates less friction, thereby making it more effective.
Compared to conventional braces treatment, you have to visit less frequently to your orthodontist.
Just like other orthodontic treatments, the teeth alignment result depends on oral hygiene and treatment discipline. Your cleaning laziness could cause gum issues and cavities. If you are hyper self-conscious about your look, then the metallic wire could be a matter of concern for you. If you want to have a life-long straight smile, then you should focus on the ultimate result, not temporary issues of look.