by maria
|
Last Updated:
January 31, 2021
All You Need to Know Before Wearing Snap-on Smile
Want to have aesthetically brilliant teeth but don't want to face the complex and invasive cosmetic dentistry procedures. Thanks to the advancements made in dentistry you have the patented Snap-on Smile removable splint that covers the facial and the lingual surfaces of the teeth. It is truly a magic wand of modern cosmetic dentistry to enhance your facial, that too at a very low cost. 
What is Snap-on Smile?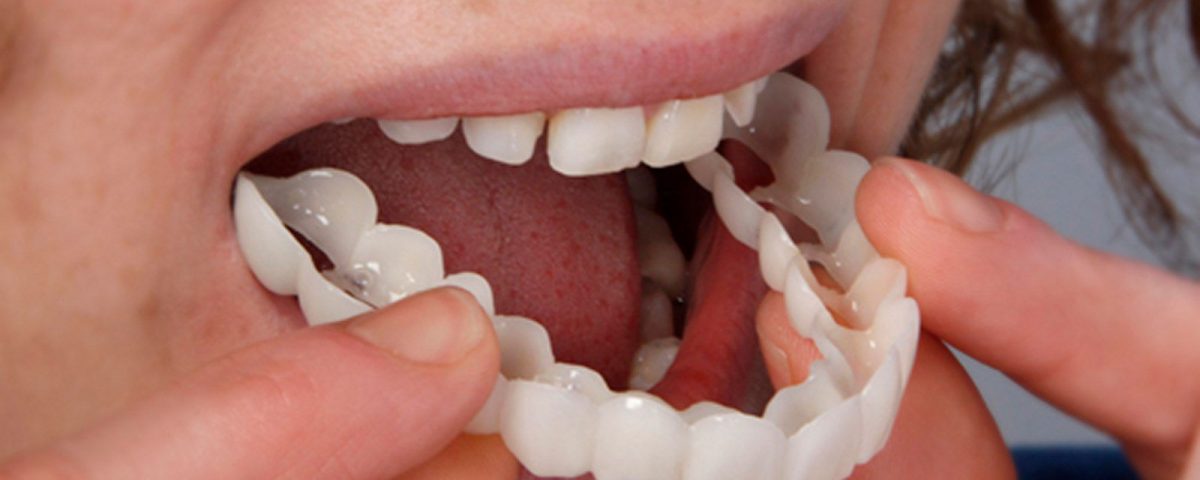 If you want to beautify your smile without invasive procedures, then Snap-On Smile is the answer for you. It snaps over your teeth without causing any pain or discomfort and covers the surface of your teeth. The Snap-On Smile, a set of ten removable splints made of acetyl resin by Trident Dental Laboratories, is currently the most popular and cost-effective appliance to improvise your smile almost instantly. These are neither dentures nor restoratives like a crown or bridge. Rather, these are fit-at-home type prosthetic teeth, more like removable plastic veneers to help you cover cosmetic anomalies of your teeth. 
How does it work? 
Your dentist will explain all possible details about Snap-on Smile and what you can expect. Once satisfied, your dentist will take an impression of your permanent teeth and take a photograph of your teeth for better custom fitting. Since it is all about beautifying your smile, you have the option to pick the shades and style of your new smile. It takes 8-10 days to get a custom-designed Snap-on Smile delivered from Trident Dental Laboratories, Hawthorne, CA. Your dentist will fit the appliance by softening the teeth in hot water and apply softened plastic teeth over your natural teeth. Once the plastic cools, the Snap-on Smile will harden to give you the perfect smile. 
Snap-On Smile Great For:
Hiding dental gaps, stained, crooked, or missing teeth.

Excellent alternative for those having difficulty with bridges or implants. 

Looking to beautify your smile without pain and discomfort at far less cost. 

Those wearing a traditional removable partial denture and looking for something more beautiful and comfortable alternative.
Benefits of a Snap-On Smile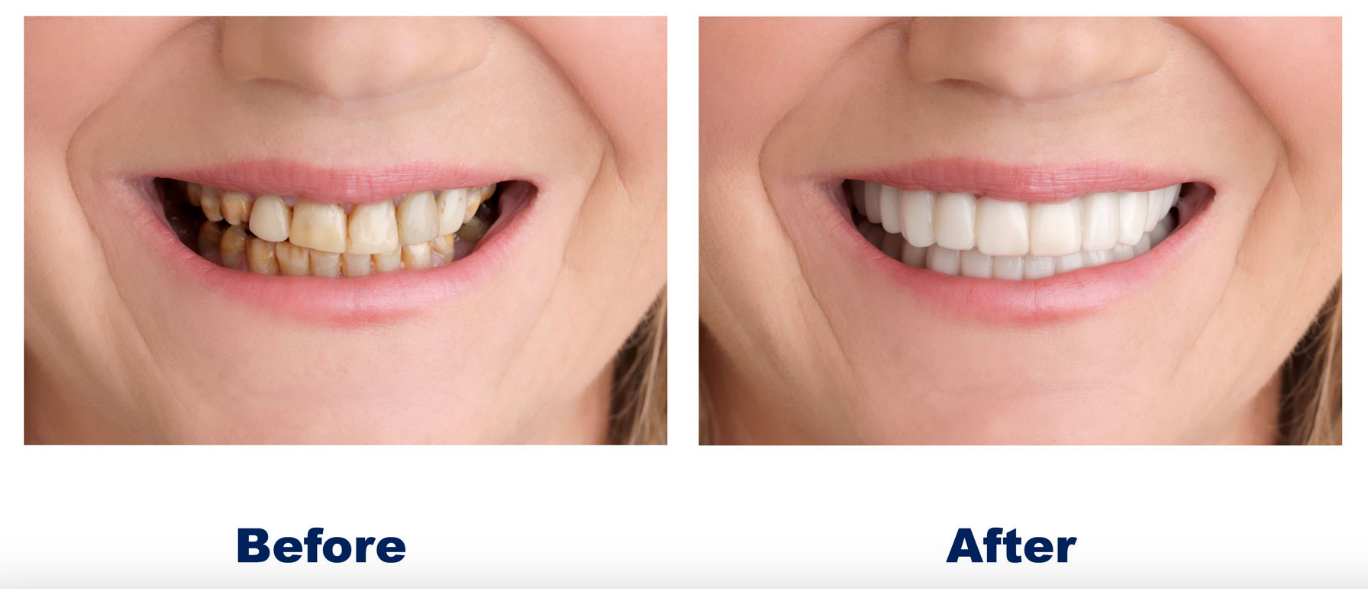 The Snap-On Smile can be life-changing for many as it helps you regain the confidence to smile freely. The rising popularity across all age groups indicates that users are getting desired benefits. Here are some of the benefits the Snap-on Smile offers while transforming your smile: 
Non Invasiveness & Reversibility 
Unlike other cosmetic dentistry procedures, your dentist will not make any changes to your permanent teeth during the Snap-On Smile treatment. You won't have to endure the trauma of erosive drills, so your enamel and gums remain protected. It is just a beautiful cover, so you are free of the worries of any teeth shift or stain. So, if you wish to discontinue wearing the Snap-on Smile, you will have your perfectly safe original dentition. 
Painless
The logic of "no pain, no gain" doesn't work with Snap-On Smile as these are custom designed to cover teeth, not to straighten or change the configuration of your tooth. It is non-permanent and removable, unlike permanent solutions like crowns, dentures, or other restorations. The appliance is custom-made using quality material to offer a comfortable and painless smile solution. 
Affordable 
As compared to other cosmetic dentistry procedures like braces, clear aligners, dentures, Snap-on Smile is less expensive. Depending on size, shape, dental structure, and location the cost of Snap-on Smile could vary between £7,50 and £1,00 per upper and lower arch.  
Simple Maintenance
Just like your regular oral care regimen, you have to give 15-20 minutes daily to clean the appliance. You have to soak the appliance in a special solution and apply an antibiotic disinfectant. You can remove the appliance at night as per the recommendation of your dentist. Most importantly, you don't need to do anything special while eating the food of your choice. 
Durability 
The Snap-on Smile is made of a high-quality acetyl resin, so it is highly durable. It is custom-designed in state-of-art labs, so the highest possible standards and practices are followed to ensure break-free quality. It is designed to last longer, so it lasts for several years. 
Final Words 
It is all about making your smile perfect, and perfection comes from experienced hands. So, find the best dentist experienced in cosmetic dentistry to deliver you the desired results. Cost matters, but you should not try this at home as misfit could cause discomfort and make things worse.