by maria
|
Last Updated:
February 23, 2021
Braces Colors: What Are Best and How to Choose
Looking to make your smile great, but thought of wearing metallic braces for months making you a little nervous? You don't need to worry, as cosmetic dentistry now offers you an option to make the treatment joyful with multiple color options. Braces are one of the most successful orthodontic treatments to realign your misaligned or crooked teeth. Since the braces treatment is all about improving your aesthetic appeal, then why not make the treatment journey more vibrant with red, purple, green, blue, or your own color combination. Well, if you are not confident enough to choose the right color matching your personality, continue reading to know what is the best for you and how to choose the braces color.    
What is a Colored Component of Braces?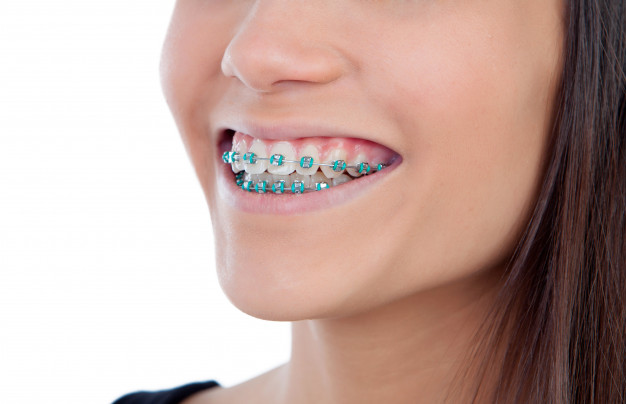 Before moving to the color selection phase, you should understand what this braces color is all about. Whether you have chosen the traditional metallic braces or ceramic braces, it will have a strong metal band, archwires, and brackets. Your orthodontist with anchor archwires to back molars and attach it with brackets on the front of each tooth using rubber bands also called elastic ligatures. It is ligature that gives you the option to choose the color, which comes in all possible color options. Whatever is your age, gender, or occasion, you have the option to choose according to your preferences. Interestingly, you can change the color of your braces wherever is your braces adjustment schedule. The adjustment schedule could be between six to eight weeks, depending on your treatment plan and progress.  
Factors to Consider in Choosing Braces Color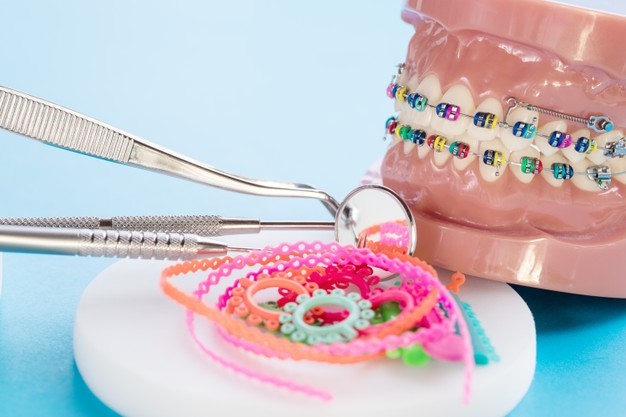 You must have your color preferences, but it is about color in oral space so you have to choose very carefully to look good. Here are some of the factors you should keep in mind while choosing the color of your braces during your next orthodontic adjustment:
Match Your Skin Tone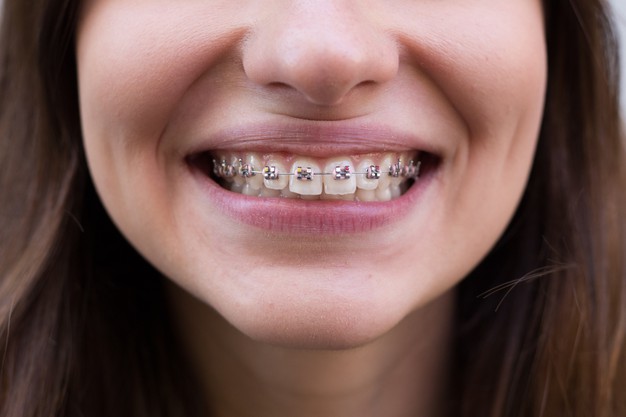 You can opt for bold jewel tones if your skin tone is darker. For fairer skin tone braces color ideally should be of cooler tone. Beyond skin tone, keep the color of your eye and hair in mind. Choose matching or contrasting tone as per your choice.
Teeth Color Match
Dark color braces make your teeth look whiter, while white or yellow color braces could make your teeth look dull or stained. Most people avoid brown and green shades for obvious reasons.
Express Your Color
If you have your unique color preferences or you want to make a bold fashion statement in your circle, you can opt for any color of your choice. You are on a mission to move your teeth in the desired direction, why not do it boldly.   
Seasonality
You might have to wear braces for six months to over twelve months to realign your teeth. Since you are wearing braces to make your smile great, you can opt for seasonal tones while choosing braces color. Experts recommend mint green, petal pink for spring, and ocean and sand color combos, or neons for summers. Just keep adjustment timing in mind and choose the color as the occasion demands.
Metallic Options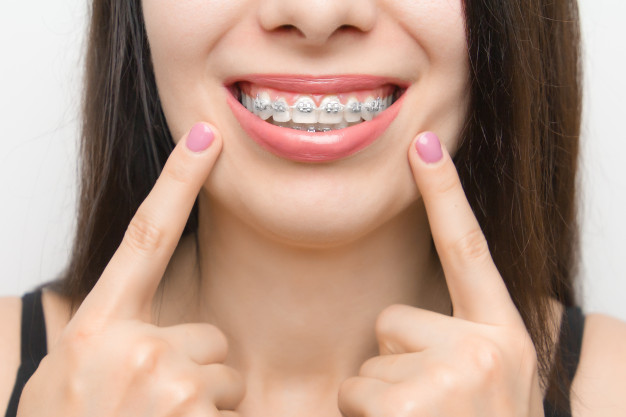 If you want to make your smile shine, even more, you can opt for silver, gold, and other metallic color options. It is all about your preference, so choose it smartly as you have to wear the same braces for at least 6-8 weeks.
Make it Formal
Being an adult you might not want your braces to be excessively visible. You can opt for elastic color matching your brackets to keep it subtle. For metallic braces, you have color options of grey or silver, otherwise, you can opt for clear elastics to keep it almost invisible.
Bottom Line 
Self-expression matters and colored braces could help you express it boldly. But, discoloration of the elastic ligature is also a reality, meaning it changes color over time due to food habits and oral hygiene practices. So, maintain the highest possible oral care standards to keep your braces color intact.