by maria
|
Last Updated:
August 7, 2020
It is too risky to take your oral health lightly. Not because it will have serious repercussions on your overall health, but treatment could cost you a fortune, especially if you don't have suitable dental insurance cover. Even if you are naturally gifted with perfect dental structure, the natural decay will need the assistance of the dentist, when the time comes. If you are conscious of your appearance and want to have a perfect smile, then you might have to invest a good amount of money to correct teeth misalignment.
Frankly, there is no way you could avoid inevitable dental expenses. So, the better strategy is to buy a suitable dental insurance policy that meets ever-rising dental care costs in the future and get the best treatment possible at best dental care facilities.
If you are in the UK and looking for a dental insurance policy, then you should be a little inquisitive about the effectiveness of the NHS. If you think all your dental challenges are covered under the NHS, then it is time to think about private dental insurance to get the best dental treatment without the worry of the cost involved in treatment. Let's delve deeper into the world of dental insurance in the UK and find what is best for your oral health.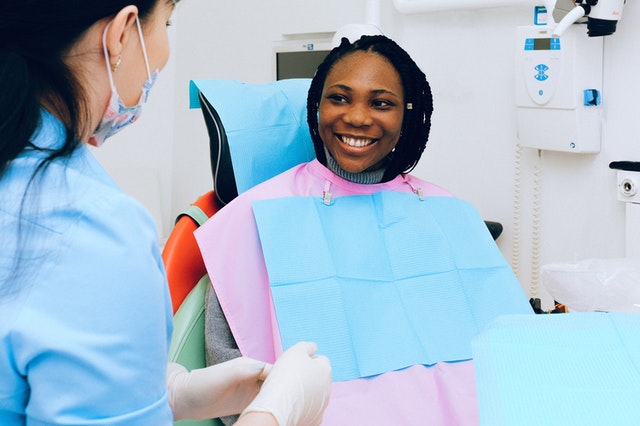 Private Dental Insurance in the UK
Thankfully, the UK has a developed healthcare system offering world-class dental treatments at subsidized rates. You might not have to pay visiting fees to NHS doctors, but if you are an adult you have to pay to visit an NHS dentist.
Challenge isn't the visiting fee, but the availability of an NHS dentist in your locality. Even if you have one, then s/he might not be accepting new patients. So, private dental insurance gives you the freedom to visit the best anywhere anytime. If your experience with an NHS dentist isn't good then you don't have any option other than consulting an expert private dentist.
If you are looking for advanced treatment then the NHS might not be the right place to get the best. Above all, if your teeth need immediate attention then a private dentist will serve you better.
The NHS is great, but if you are looking for state-of-art treatment without the worry of cost, then private dental insurance is for you in the UK.
Types of Dental Cover in the UK
If you want to have the best and most advanced treatment be it white filling or orthodontic treatments including invisible braces, then you have to consult a private dentist. And the best way to keep treatment costs low is to have a suitable dental cover. Whether it is natural decay, managing cavities, or straightening crooked teeth, you have to be cautious about selecting the right dental policy as all aren't designed to meet all requirements. There are several ways to go about getting cover for dental work.
Private or NHS Dental Insurance
Just like a normal health insurance plan, in dental insurance also you pay the premium on a defined schedule to the insurance company of your choice. And when you go for dental treatment, the insurance company reimburses dental cost, either fully or partially, depending on the type of dental policy you have.
You can opt for a policy that covers the NHS treatment only, or you can include private dental care as well. Reimbursement depends on terms of your policy and all possible treatments covered under the policy. You need to read policy details carefully before finalizing your dental insurance plan.
Health Plus Dental Insurance Cover
Several health insurance companies now offer a combination of health insurance with dental insurance. However, the premium amount increases accordingly. If you have health insurance, then contact your insurance company to get details about dental coverage options. If you hate excessive paperwork, then this could be a better option.
You can spread the cost of your dental treatment through capitation plans. Just like an insurance policy, you pay directly to your dentist monthly to cover possible future dental care expenses. Normally, the dentist investigates the dental condition first and accordingly gives you the monthly fee option. The fee could vary depending on age, location, and complexity of the dental system.
Your capitation plan may cover basic checkup and cleaning, simple treatments like extraction and fillings, complex treatments like dentures, crowns, root canal, etc. and emergency dental care. You have the advantage of spreading the treatment cost, but that comes with the sacrifice of alternate choice if required.