by maria
|
Last Updated:
February 7, 2021
How to Enhance Dental Aesthetics with E-Max Veneers
Discolored, worn down, chipped, misaligned teeth or gaps between teeth making you under-confident? You can regain your electric smile with custom-made porcelain veneers, almost instantly. Thanks to advancements made in material technologies, now you have dental veneers made of high-strength porcelain, mimicking the light-reflecting properties of natural teeth. You can achieve remarkable appearance enhancements with wafer-thin Emax veneers, custom-designed to cover the front surface of your teeth so that you could smile with confidence.
It is not just about dental aesthetics, but the functional efficacy of your teeth so your veneers must be strong and stable. Unlike other traditional veneers, you won't need painful teeth etching with Emax veneers. Dental cosmetic treatment, just like any art, requires a high level of craftsmanship, expertise, and experience to deliver desired results. So, you should choose a dentist smartly and discuss your issues and expectations to make your smile impressive.     
Types of Porcelain Veneers
Quality matters most when you expect quality cosmetic improvisation of your teeth. Depending on porcelain ceramic make-up and preparation, porcelain veneers are of two types, namely pressed porcelain veneers, and feldspathic porcelain veneers.
The pressed ceramic veneers like Emax Veneers are first cast in wax and then customized as per your dental shade and structure to make it look natural and matching. The core idea behind your involvement before producing the final set of Emax veneers is to help you regain the natural shine of your teeth.
In contrast, the feldspathic porcelain veneers are made using ceramic porcelain layers and high temperatures. Unlike Emax veneers, the layering makes feldspathic veneers thicker. Pressed ceramic veneers are stronger and more durable than feldspathic porcelain veneers.
To achieve stable bonding, the dentist might prepare your teeth for feldspathic porcelain veneers that require some prior tooth preparation to help the veneer and tooth bond perfectly. Placing pressed veneers requires no or very minimal teeth preparation, so you are free of the irreversible and painful teeth grinding procedure. You will have a shining bright layer over your teeth to smile with confidence.  
Benefits of Emax Veneers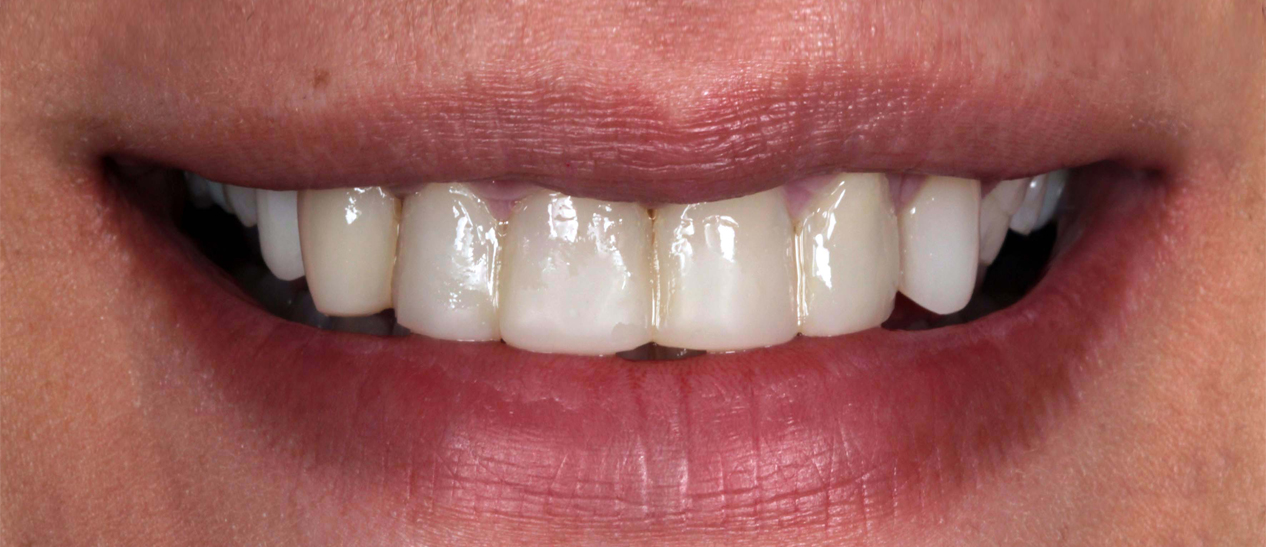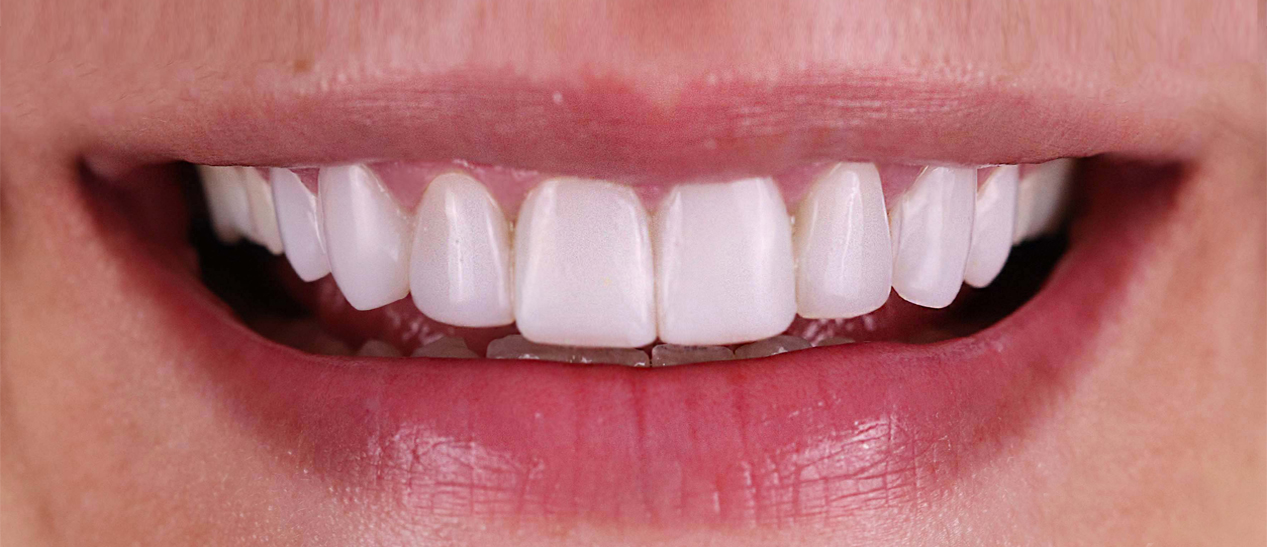 A perfect smile is your goal, and you can achieve remarkable improvements with high-quality Emax Veneers. It offers you benefits like:
Custom designing to create a perfect match

Emax veneers are thinner, stronger, and durable

Very low chances of chipping

Faster placement, as it requires minimal preparation

No need for tooth grinding or etching so your natural enamel remains protected

Unlike dentin-bonding, it bonds better with tooth enamel

Better brilliance and shade-match so it looks more natural
Emax Veneers Are Suitable For
If you are looking to enhance dental aesthetics and structure without sacrificing natural enamel, Emax veneers are a great choice. It is all about visual appeal and pressed porcelain veneers help you hide stains, crooked or misshapen teeth, chipped tooth, or dental gaps. Beyond re-shaping, it is an excellent alternative to the erosive whitening procedure as it hides discolorationn. With veneers, you won't be self-conscious of dental anomalies, thus more confident to smile freely.
Emax Veneers Fitting Procedure  
It all begins with consultation and evaluation of dental structure so that the dentist could recommend suitable treatment so that you could achieve a desired aesthetic goal. Your dentist, who should ideally have enough experience of fitting veneers, will examine the dental structure, shade, bite pattern, and facial features and most likely recommend the least invasive Emax Veneers to cover the surface of your teeth. Once satisfied, you will be involved in the designing process to create customized porcelain veneers. You have the option of "trial a smile", so you will have a realistic expectation of the outcome.  
Following trial and feature selection, your dentist will proceed to the casting stage. By this time, you will have all possible information about the preparation process. You will have your custom-made veneers ready for fitting in 8-10 days. Depending on the condition, structure, and complexity of your teeth, the dentist might cleanse and roughen the surface before bonding the Emax veneers on your teeth using dental resin cement.  
Bottom Line 
Sounds simple, isn't it? But, it requires expertise and meticulous execution to get the desired result. So, consult a dentist who can deliver you remarkable aesthetic improvisation with Emax veneers. Why opt for something sub-standard, when you can have simpler, thinner, stronger, and durable at the same cost.