by maria
|
Last Updated:
August 15, 2020
Your teeth straightening goal could be achieved through meticulous orthodontic procedures. As technology advanced, several teeth aligning treatments became popular, some are conventional and some are modern. Frankly, it is very tough to decide which teeth alignment treatment is best for you, especially when the treatment is expensive and time taking. The core treatment methodology is all about the application of measured pressure using aligners to shift teeth in the desired direction to get straightening results in the defined time. However, you will find several treatment methodologies highlighting either aesthetic advantages, like transparent aligners, or technological prowess like self-ligating braces.
The traditional braces still rule the game as these are time-tested for its effectiveness at a very reasonable cost. However, it is good to know about what are the other options with you, if you value aesthetics more at some additional cost. Be it incognito or lingual braces, the method is the same, but material and positioning vary to give you a better look during the treatment. Whatever orthodontic treatment you opt for, ultimately it is all about having a smile with confidence, during, and after the treatment. Let's delve deeper to know about teeth aligning treatments so that you could decide smartly.
What Are Lingual Braces?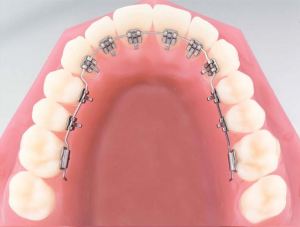 If you are worried about your smile during the treatment then lingual braces could be of great help. Although, it is more or less the same as the conventional braces, instead of the front of the teeth lingual braces are placed on the inner surface of teeth. As brackets and wires remain inside, you won't have to worry about your smile.
As far as the comfort level is concerned, lingual braces are rated at par with the traditional braces. In the early days, you might feel a little uncomfortable as it might disturb your speech. However, it is just a temporary problem as you will get used to it.
If you are worried about the effectiveness of lingual braces only because it is inside, then relax, because it is as effective as the traditional braces. However, it might take longer than traditional braces to bring your teeth in the right position. You might have to visit your orthodontist more frequently as fitting and adjusting takes a little longer.
How Much Do Lingual Braces Costs?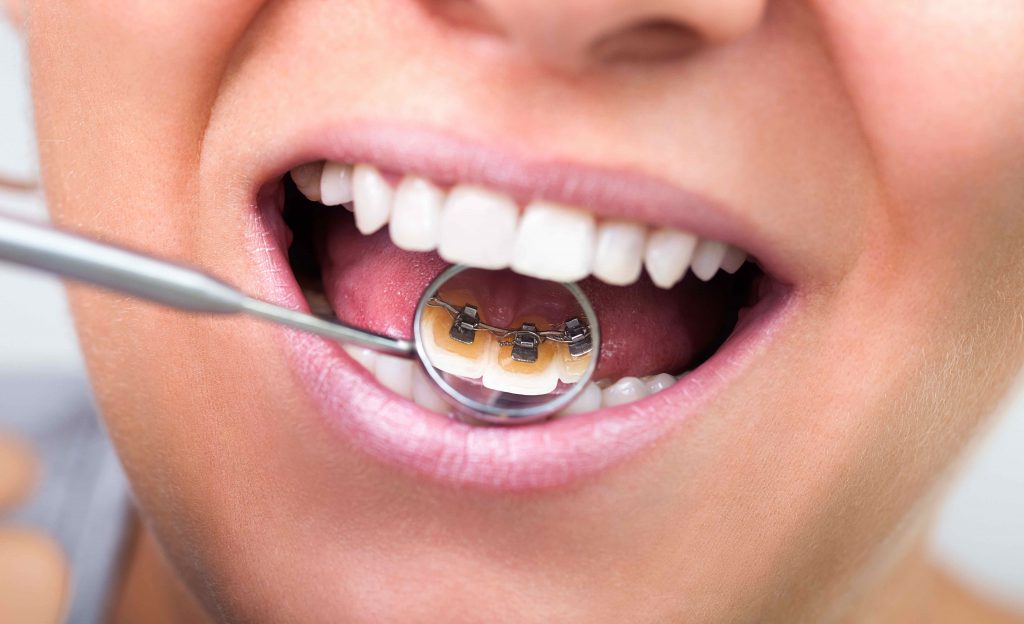 Lingual braces cost you more than traditional braces as your orthodontist will map your dental structure, take a mould, and then get it manufactured in the specialist lab. Since it is custom designed; the treatment might cost you anything between £5,500 and £7,000. However, you can save some portion of the cost if you have suitable dental insurance.
The treatment cost depends on the duration and it depends on your dental hygiene and discipline. So, if you want to get excellent teeth straightening results with lingual braces, be attentive to your oral health. Simple mistakes could extend your treatment duration and cost, significantly. You will have the freedom to eat everything except those things that could get stuck in between your teeth.
Lingua Braces Before and After Pictures

Final Words
If appearance is your top priority then you can go for Incognito Braces, which remain hidden from sight to give you the confidence to smile freely. Invisibility is the key here, so you won't have to worry about the look and in just a few months you will have straight teeth to smile freely.
The treatment duration with Incognito braces is almost the same as traditional braces. However, it depends on the complexity of your dental structure. If your teeth are densely crowded or spaced, then it might take longer than normal.
Incognito braces are a type of lingual braces and just like any other lingual braces, this will also cost in the range of £5,500 to £7,000. However, this could vary depending on the location and duration of the treatment.
Straightening teeth is a complex and time taking process. For a lifelong straight smile and smooth bite, you might have to face some difficulty in the early days of treatment. It is not painful but might feel a little uncomfortable.