by maria
|
Last Updated:
November 21, 2020
Just like any other thing, teeth are also bound to decay with age. What to do when decay starts happening early due to one reason or the other and cavities takes away your freedom to eat properly and smile freely. White composite fillings are the answer as it is one of the most trusted, widely used, and affordable dental procedures across the world. It is a highly effective, durable, and seamless solution to fill cavities, small cracks, or restoring worn-down teeth or a chipped tooth. Well, you have the option of cheaper traditional metal amalgam fillings and costly gold fillings, but when it comes to aesthetics and appearance, resin-made composite fillings beat all by a fair margin as a dentist could create a perfect color match. You have the advantage of a natural-looking finish with no worries and self-consciousness.      
Who Needs Dental Filling?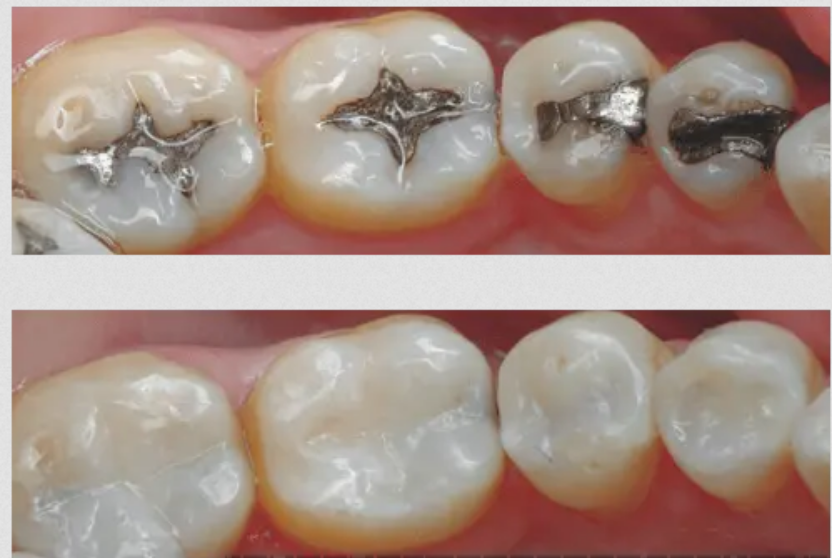 If you are following a standard oral health regimen, you can postpone dental erosion by a few years, but you cannot avoid it forever. Dental sensation, cavities, other damages are bound to crop up with age. Nowadays, dental cavities are more common among kids and teens; thanks to white composite fillings, they can regain the natural look and strength of the teeth in just a few hours. The dental fillings procedure is simple, but it doesn't mean all are equally great in giving you the aesthetic brilliance as per your dental structure and texture. A qualified and trained practitioner will first examine your teeth and use a dental x-ray to know the pain points and suggest suitable treatment to help you smile freely. If you are facing these issues, then you should consult the best dentist near you to discuss possibilities of white composite fillings:
Sharp pain in your tooth due to the sensation caused by temperature variance or other dental nerve triggers.

Feeling pain or discomfort while brushing or flossing

Chewing and bite isn't perfect due to avoidance of pain or sensation areas

Notice development of cavity in one or more tooth

Chipped or worn-down teeth

Bad breath problem due to cavities   
Depending on the size of your cavity, whether small or medium, your dentist will recommend a suitable dental filling. Most importantly, timely intervention through composite fillings could help you avoid further decay.
What Makes White Composite Filling Best? 
Even a minor defect in the dental crown makes you feel not only uncomfortable but less confident as well. The feeling of self-consciousness is very challenging in a highly competitive space. White composite fillings help you improve dental aesthetic significantly so that you could smile without the worry of beauty and budget. It is a simple and most affordable tooth restoration procedure to give you teeth of matching color.
Advantages of White Composite Fillings
Unlike old amalgam filling and costly unnatural gold filing, white composite fillings are more discreet as a dentist could create perfect matching colors to give you a natural look.

Resin-based composite fillings are 100% free of metallic compounds such as mercury and other hazardous material.  

Unlike other complex dental restoration procedures, white composite fillings are far less invasive, so your natural crown remains intact.

Metal-based fillings are naturally highly responsive to temperature variance and erosive chemicals. Resin-based composite resin fillings are a bad conductor, so it doesn't increase sensitivity.

Composite white fillings are chemically bonded to the tooth structure, so it gives better support to the tooth.
Since dentists have to work on color-match, the procedure takes a little more time as compared to an amalgam filling treatment. As compared to amalgam, which lasts for over 10 years, composite fillings could last for over 5 years. Although it costs higher than amalgam filling, the aesthetic benefit it gives outweighs the additional cost.