by maria
|
Last Updated:
December 17, 2020
Why Air Flow Polishing is Superior to Traditional Periodontal Treatment
Whatever is your skin color, the color of your teeth makes you a universal citizen only if your food and drink habit isn't making your teeth brown. You might have noticed gradual discoloration of your teeth caused by your preference for beverages. Similarly, your smoking habit could make you feel self-conscious as the glittering whiteness of your teeth will fade with time and cost you your freedom to smile freely. Your regular oral hygiene and dental cleanliness might be not of much help as stains and plaques are very rigid. You will need high-pressure treatment to bring the natural shine of your teeth back. Air Flow polishing is an advanced dental cleaning procedure to improve the aesthetic brilliance of your teeth. This high-pressure air stream system is rated high for the discoloration treatment without causing pain and discomfort. It is contact-less free of challenges of traditional periodontal treatment like pressure, noise, or heat. With AirFlow polishing, you will get shining white teeth and smile freely in just 30 minutes.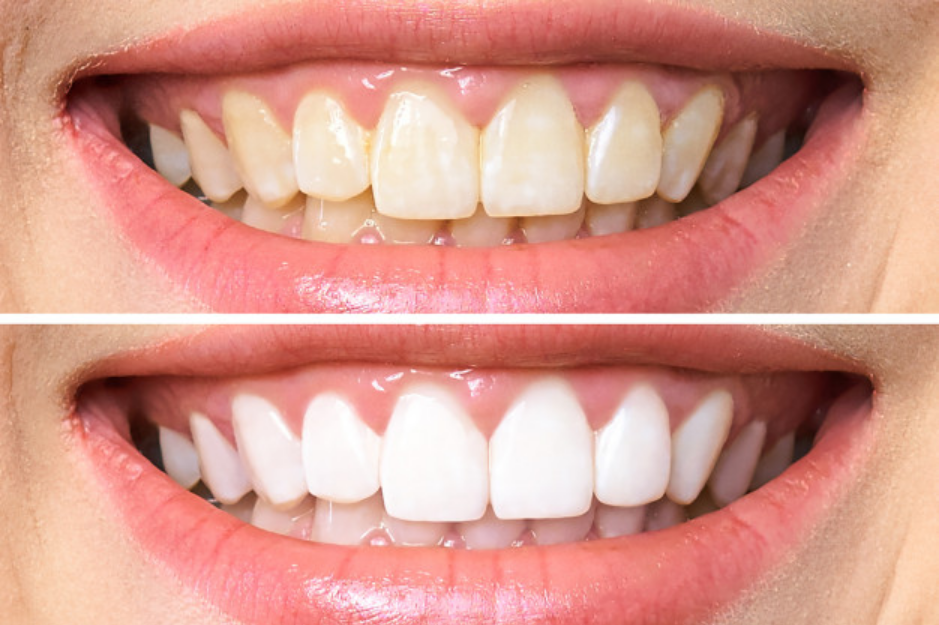 Benefits of Air Flow Teeth Whitening Treatment 
Technological advancement is revolutionizing dentistry, both in terms of effectiveness and comfort. The new Air Flow polishing treatment, although not strictly a teeth whitening solution, uses water, compressed air, and some fine powder particles to cleanse the teeth surface. You are free of the challenges of uncomfortable scraping tools, polishing discs, and rubber caps used in traditional cleaning methods.    
More Effective Cleaning
The controlled flow of air, water, and fine powder of Air Flow polishing are highly effective in removing the damaging bio-films. It reaches deep into periodontal pockets up to 5 mm depth and removes plaques, discoloration, and other deposits. Deep subgingival air-polishing could be done using an Air Flow extension nozzle. It is completely safe even if you are wearing veneers, crowns, bridges, or implants.
Higher Comfort 
Unlike traditional dental cleansing procedures, Air Flow polishing is relatively fast, safe, and non-invasive. Instead of the scraping tool, polishing disc used in traditional treatment, the combination of air, water, and fine powder of Air Flow polishing is very comfortable with almost zero pain. You won't have to worry about the uneasy vibration, heat, and noise of the drill.
Better for Sensitive Teeth 
If your teeth are highly sensitive, Airflow polishing is a great option for you as fine powder particles fill dentine tubules, thus reducing sensitivity. Besides, there is no heat or vibration so you will have painless polishing.  
Quick Cleaning
The Air Flow polishing treatment is three times faster as compared to time taking traditional polishing procedure. You will regain the lost shine of your teeth without any scraping, abrasion, and drilling. The air-water pressure system removes even rigid stains gently.
Best for Pre Orthodontic Procedure 
If your orthodontist has advised any teeth straightening treatment involving bonding and use of sealant, the AirFlow polishing is best as it will make your dental system 100% free of endotoxins and bacteria. The presence of glycerin in the traditional polishing pastes could interfere with bonding, this making treatment less effective.
Final Words 
Stains, plaques, and discoloration are an unfortunate reality of modern life. It doesn't mean one should leave it to deteriorate further. You can get rid of all stains in just 30 minutes and get electric white teeth with Air Flow polishing treatment. Air Flow doesn't leave any room for an excuse to avoid dental cleaning as it is free of all possible challenges of traditional periodontal treatment.