by maria
|
Last Updated:
January 15, 2021
If you live in or London and are interested in learning if Invisalign braces are the right solution for you, call to schedule a consultation today. Dr. Maria offers Invisalign Full and Invisalign Teen to patients living in London and all surrounding communities.
Invisalign in London, UK – Invisalign Clear Braces are virtually invisible braces that snuggle your teeth. No Ugly Metal Wires means High Confidence.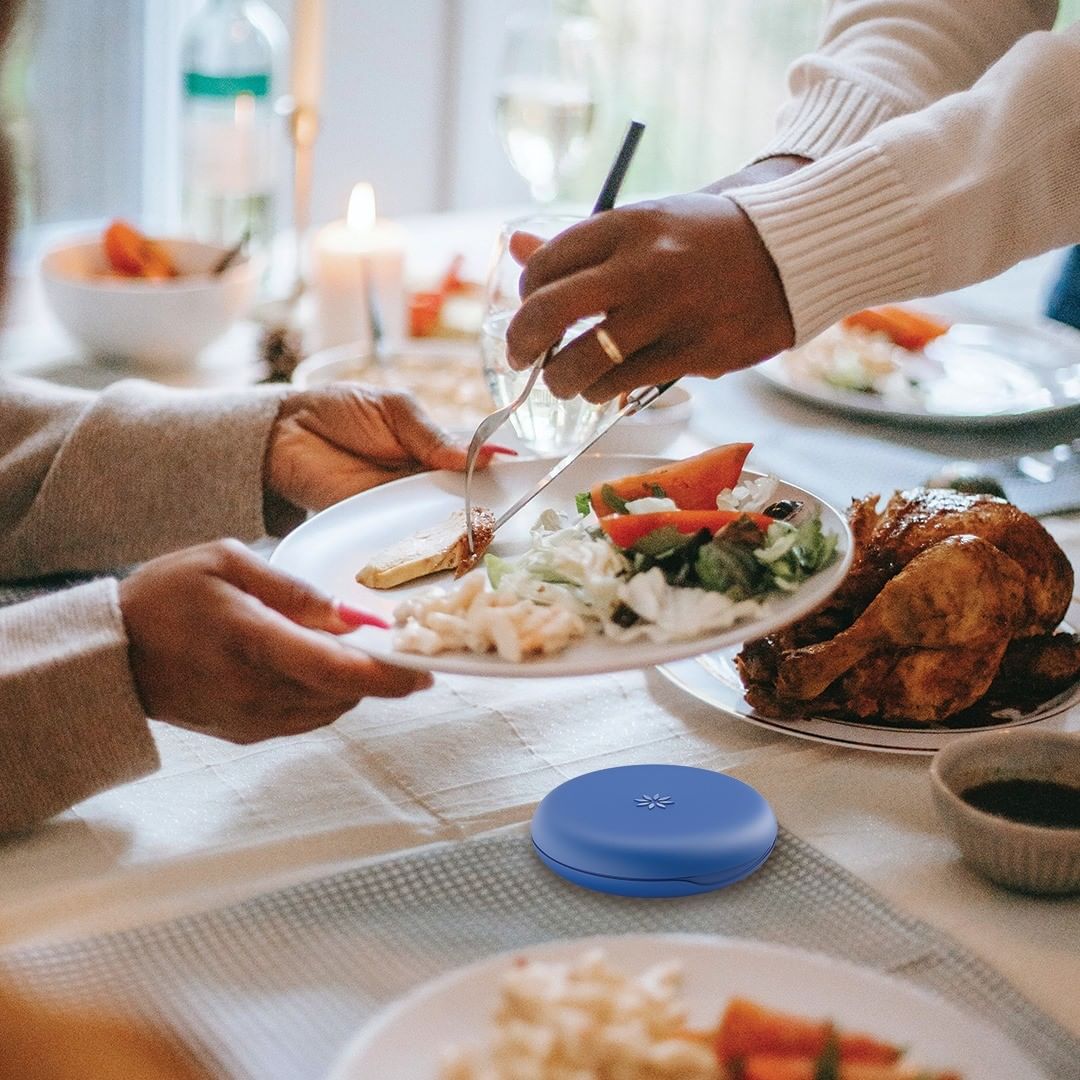 What is Invisalign clear aligners?
It's virtually invisible braces. Some people spell it out invisiline clear braces or invisaline or invisilign. Invisalign braces are equally loved by adults, teens, and kids. Check out invisalign before and after pictures below.
Many adults and professionals today, prefer Invisalign in London because it is a discreet and less visible way to achieve straighter teeth and a lovely smile. Popularly called "invisible braces", Invisalign aligners are clear and less noticeable than regular braces. Even more, Invisalign treatment integrates an advanced technology that creates multiple sets of aligners in advance.
Therefore, you don't have to visit your doctor to "tighten' your braces like traditional braces. We will provide you with enough aligners for up to six or eight weeks of treatments.
All you need do is take out your aligners when you want to brush, floss or eat. With Invisalign treatment, you can maintain your comfort while achieving that signature smile you desire.
How Does Invisalign Work?
Your doctor will provide individual sets of aligners to be worn for one to two weeks, before moving on to the next one. You will also need to visit your doctor every six to eight weeks to ensure you are making progress. With fewer visits, you don't have to spend much time making trips to your health care provider, which means more time to spend on other essential things.
When you pick up your first aligners, ensure they fit correctly. However, you may feel a little discomfort or pressure when wearing each new set of aligners for the first few days. This is normal, so you have nothing to worry about.
How to Wear Your Invisalign Aligners?
For maximum results, wear your Invisalign aligners for 20 to 22 hours every day
Take them out when you need to brush, eat or drink and put them back in when done.
As a parent, opt for blue compliance indicators on your aligners, so you can ensure your teen is wearing them enough.
What's included in your Invisalign treatment?
Step 1 – Smile scan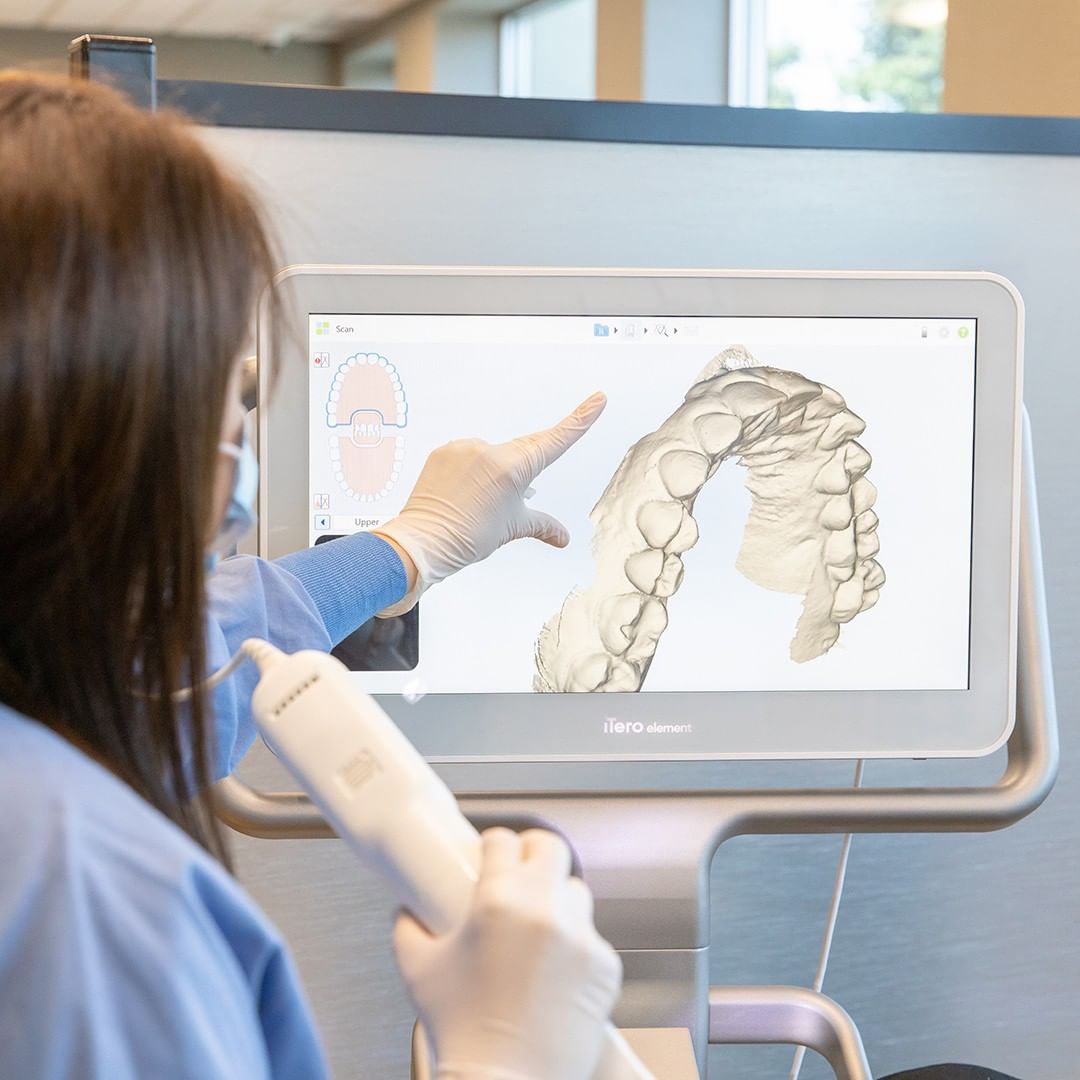 The first step is a visit to your Invisalign-trained doctor. Using our iTero Element® scanner., we will quickly capture an accurate 3D image of your teeth. This is a safe and hassle-free experience. We trust that you would love it.
Step 2 – See Your Future Smile
Once the 3D scan is complete, you will be able to see what your new smile will look like after the treatment. Bear in mind, that this consultation does not mean we are going to pressure you into the procedure. Most people go for a second or third opinion from another orthodontist to compare the fees and details.
Step 3 – Getting Started
If you decide to take the Invisalign treatment, then you are choosing the fantastic road to an accurate and confident smile. Invisalign's braces are made using ClinCheck® software by Align Technology (makers of Invisalign) fuelled by data from 8 million smiles. This means every shift in every tooth will be geared towards achieving your total satisfaction.
| | |
| --- | --- |
| Invisalign Pros | Invisalign Cons |
| It's transparent and less obvious, even when you smile. | May be more costly than traditional braces |
| Simply remove when you need to eat or clean your teeth. | Can be misplaced or broken, which increases treatment cost and time. |
| No need to visit the dentist's office regularly. | May cause achiness and mouth discomfort. |
| Moves teeth gently than traditional braces which means less discomfort | |
| Does not take any longer than traditional treatment to align your teeth. | |
Why Choose Invisalign clear aligners?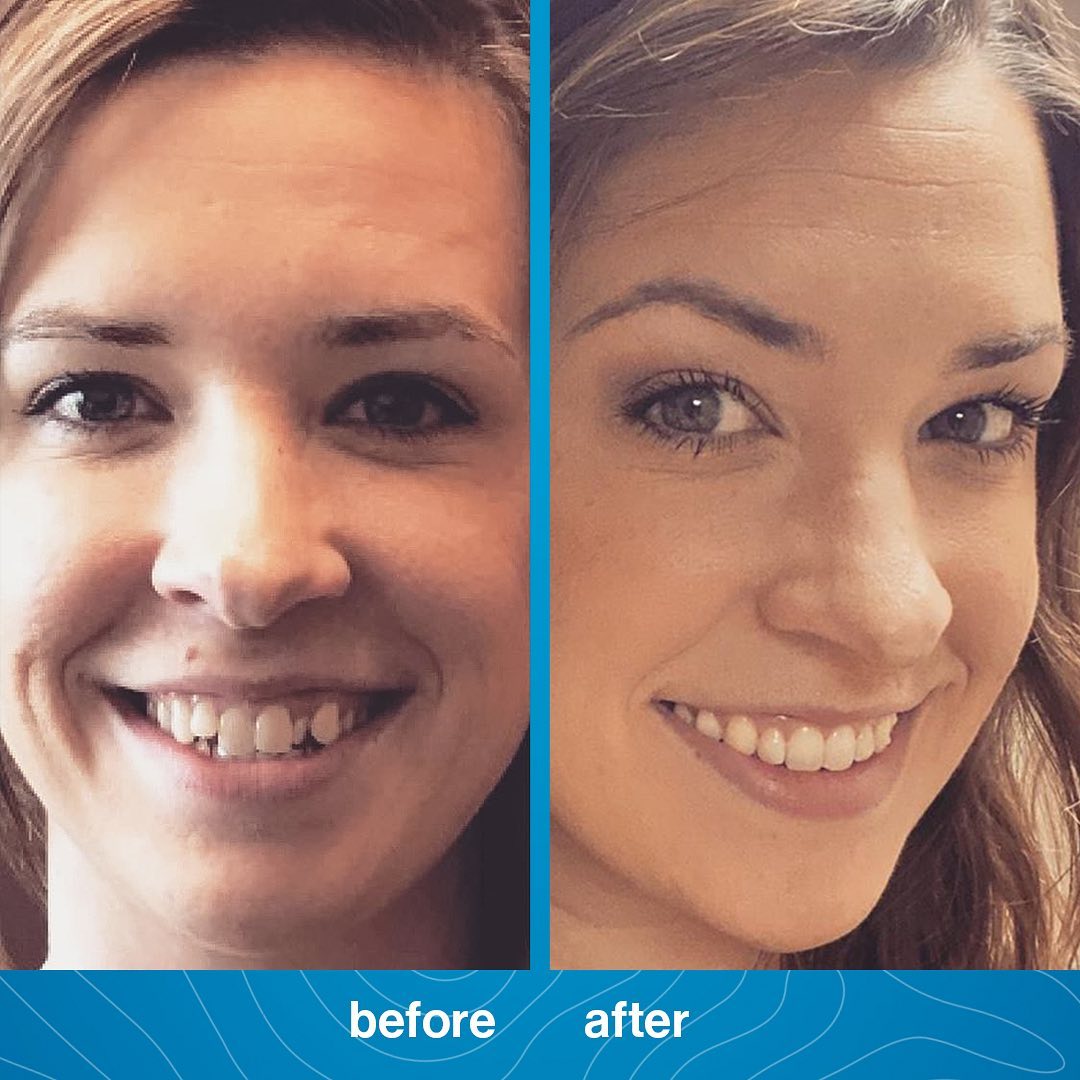 Invisalign is a clear and virtually invisible aligner. It simply embraces your teeth and shifts them into the desired position without interrupting your life. With Invisalign you can:
Keep enjoying all your favourite foods and drinks
They are so transparent that no one will notice you are wearing them.
Keep enjoying all the physical actives and sports you love.
Better oral hygiene since you don't have to spend so long flossing metal braces
More self-esteem and confidence because there are no ugly brackets in your mouth.
Entirely removable, so you can take them out when you need to drink, eat or clean your teeth (For best rests, wear for at least 22 hours).
How long does Invisalign take to straighten teeth?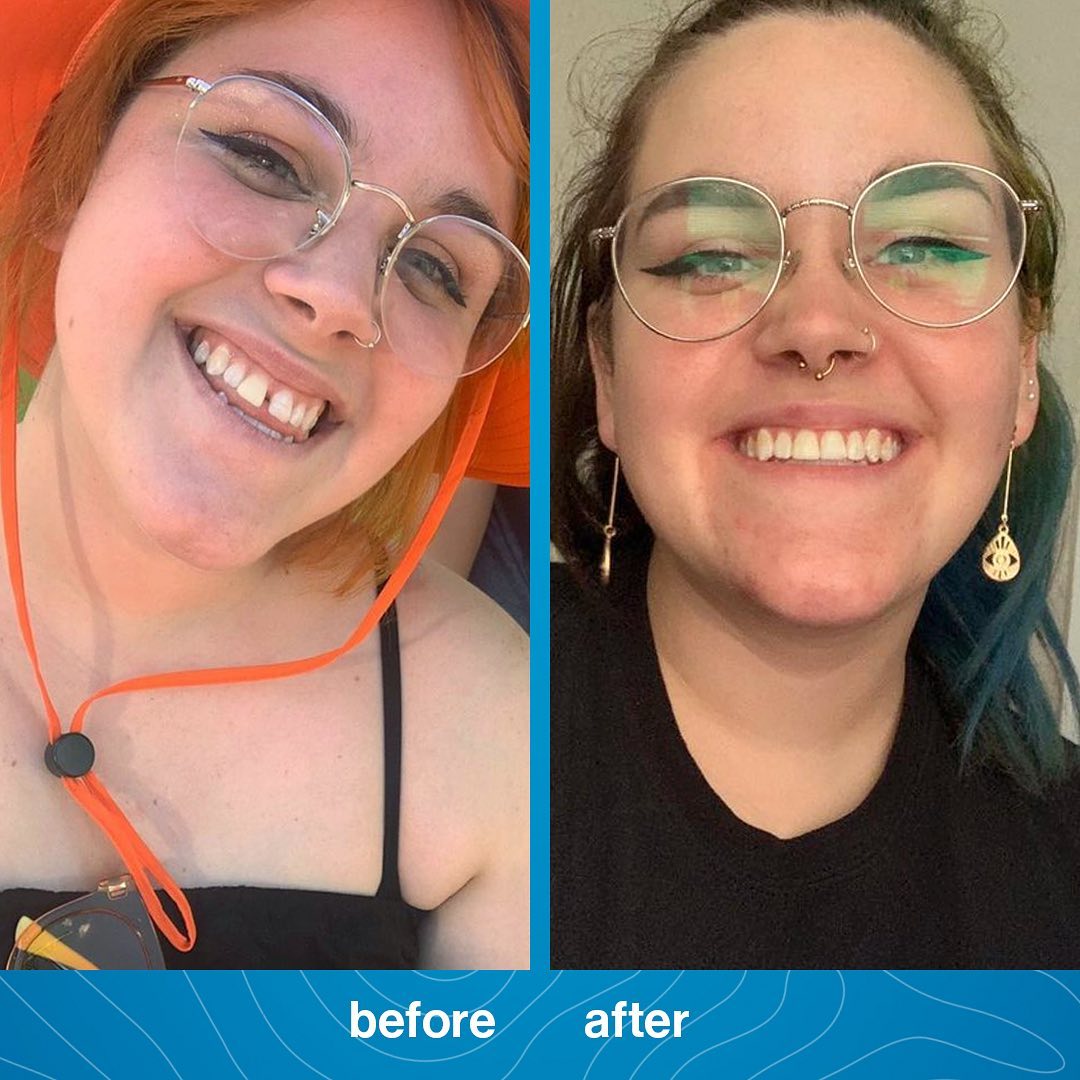 Your needs will determine the length of your Invisalign treatment. However, treatments take an average of 6 to 12 months but can last up to two years for complex cases. Factors that can determine how long your procedure takes include:
Your goals and needs
Your unique situation
Present teeth positioning
Your diligence and compliance in wearing your aligners
Invisalign treatment options in London?
Depending on your goals, there are several Invisalign treatment options to choose from:
Invisalign Full: This is suitable for patients with more complicated corrections and completely transforms your smile. It includes unlimited refinements and trays. Our Invisalign office, here in London, offers exclusive discounts on Full treatment.
Invisalign Lite: The Invisalign Lite is ideal for patients with moderate collections and meant for shorter treatments (with up to 14 aligners).
Invisalign Express 10: Invisalign Express 10 is a minimal treatment plan suitable for patients also requiring implants, veneers and other dental procedures (up to 10 aligners)
Invisalign i7 (up to 7 aligners) and Invisalign Express 5 (up to 5 trays) are suitable for minor corrections such as spacing or sight crowding.
Invisalign Teen: suitable for teens to accommodate changes attributed to their growing years.
How much does Invisalign braces cost?
Generally, the cost of Invisalign braces is similar to the cost of the treatment. However, our office receives a high volume of Invisalign patients which means we can keep the costs of creating aligners low and pass the discounts and savings to you.
Nevertheless, your costs usually depend on how complicated the case is, length of treatment and expertise of the provider. However, most Invisalign treatment in London varies between £1,449 to £5,500.
Our obligation-free consultation includes a personalized estimate session which ensures that you know upfront all the costs involved in your treatment. We also offer flexible payment options ranging from weekly to monthly payments to help spread your treatment costs.
Treatments treatable by Invisalign
Invisalign clear aligners can be used in treating a versatile number of teeth alignment issues including:
crooked and crowded teeth
crossbite, where one or more of the upper teeth bite on the lower teeth's interior
underbite, where the lower teeth sit in front of the upper teeth.
deep bite, where the upper teeth overlap the bottom teeth
wide spacing between teeth.
For minor cases such as mild crowding, we may recommend using Invisalign Experience or Lite, since it is designed to deal with simple concerns.
How to select an Invisalign Doctor?
Some providers only deal with a handful of patients every year, and many others do not have the confidence or experience to take on challenging cases. If you have been told that you cannot use an aligner treatment, it's logical to opt for a second opinion. We will be right here to offer a complimentary consultation, to help you figure out what's best for you.
FAQs
What happens after my Invisalign treatment?
Whether you choose traditional braces or the Invisalign treatment, most doctors recommend using a retainer to prevent teeth from returning to their initial position. However, not all cases require retainers, so talk to your doctor about it.
Does insurance cover Invisalign?
Most health insurance covers include orthodontic coverage, and your Invisalign treatment works in the same way as traditional braces.  If you have orthodontic insurance coverage, then your plan may bear a significant part of your Invisalign treatment cost.
What type of retainer should I use?
There are diverse kinds of retainers out there, but we recommend Vivera retainers. Vivera retainers are made from proprietary material which is 30% stronger than the materials used for other clear retainers.  Vivera retainers are almost invisible and customized to your teeth. They are also specially designed for use after your treatment and can help you keep that attractive smile.
How long will I have to use my Vivera retainers?
Your Invisalign Doctor will recommend how often you need to wear the retainers. Usually, you may have to wear them daily for a specific period, before gradually reducing to nightly use.
After having my braces removed, my teeth shifted. Can Invisalign treatment work for me?
Absolutely. Invisalign braces offer a more discrete solution, for everyone, including people who formerly had braces.
How do I know if Invisalign is Suitable for Me?
The only way to find out if Invisalign is a useful option for you is by consulting a trained Orthodontist certified by Align Technology (makers of Invisalign). Your Invisalign trained orthodontist will help diagnose and determine your treatment period. However, Invisalign is not intended for children below 11 years old and may not be appropriate for every adult.
Contact your Invisalign trained doctor today and discover if Invisalign is the right way to achieve that beautiful smile, you desire.
Check also: