by maria
|
Last Updated:
January 7, 2021
Aiming to have straight teeth but apprehensive about the visibility of horrible looking metal wire and brackets? Thanks to advancements made in dental cosmetics treatments in recent decades, now you have the option of lingual braces—the most discreet teeth-straightening solution. You will have perfectly straight teeth in just a few months, and no one will even notice. Popular as 'hidden braces', it is just like traditional metal braces, but wires and brackets are fitted in the inner side of your teeth. Besides invisibility benefits, it is a highly effective orthodontic procedure to straighten even the most complex dental misalignments. All you need is to think about is how much the lingual braces treatment does cost in the U.K. and how to save as much as you can?       
How Do Lingual Braces Work?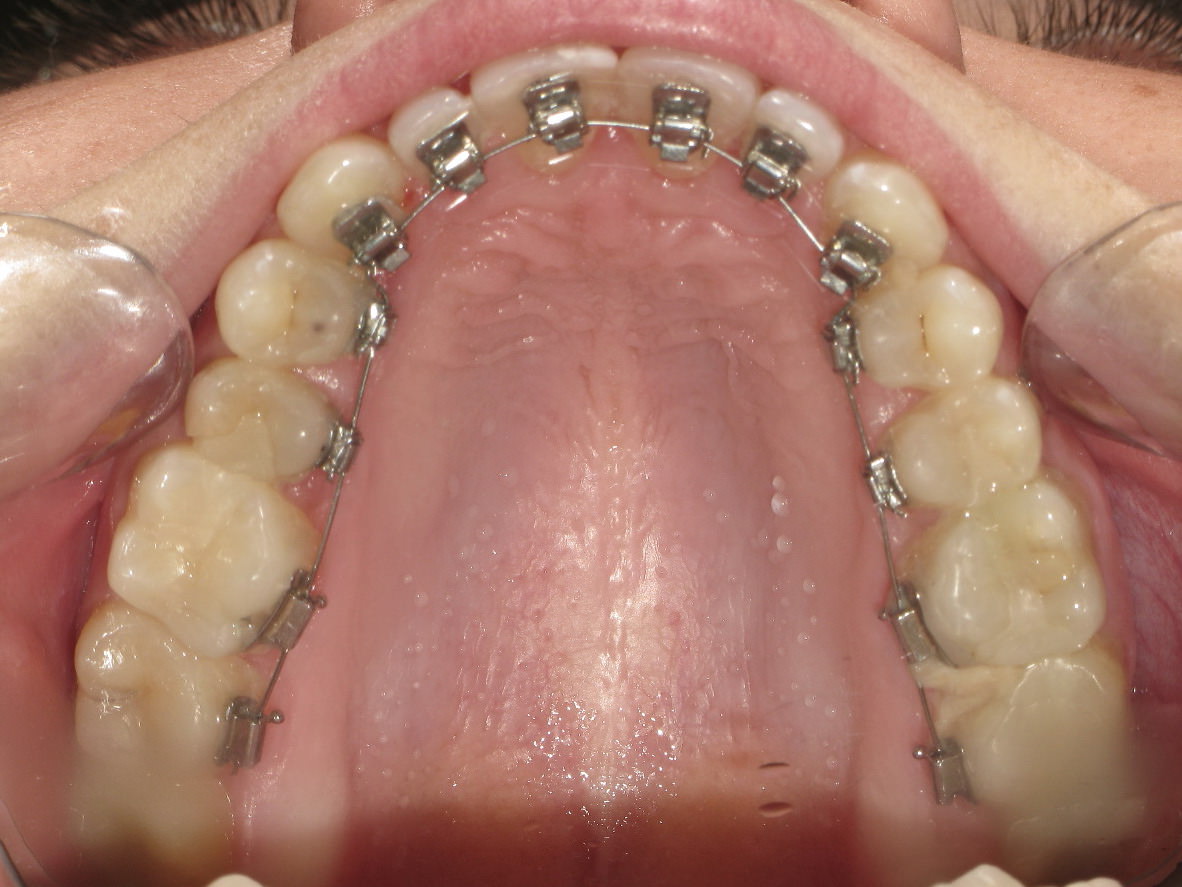 The technology is more or less the same as the traditional 'train-track' braces, as artificial force is created to move teeth in the desired direction. Since the goal is to move teeth invisibly, your orthodontist will fix brackets to the back of your teeth and thread a strong 'arch' wire to the brackets. The pulling force, applied over a period of time, straightens teeth as per the treatment plan. You have to visit your orthodontist at regular intervals to get the wire tightened and adjusted to get the desired straightening result.   
Pros & Cons of Lingual Braces
Before you start researching the treatment cost of lingual braces in the U.K., you should be aware of the major advantages and disadvantages.
Lingual Braces: Pros
Lingual braces are almost invisible, so patients feel more confident while smiling.

It is highly effective to treat even complex dental misalignments.

The treatment time is relatively less compared to traditional braces.
Lingual Braces: Cons
Custom arch-wire and precise fitting require a longer appointment.  

Placement to the back of teeth could cause some discomfort in the early days.

In some cases, it could cause tongue ulceration due to rubbing.

It is a bit challenging to maintain oral hygiene as cleaning takes time and effort.

Some people complain about speech impairment due to interference with the tongue.

The relatively higher cost of treatment.
Cost of Lingual Braces Treatment in the U.K.
Unlike traditional braces, lingual braces treatment is a little expensive as specialist equipment is needed to make and fit them to the back of your teeth. It is custom-designed to fit the unique arches of your mouth. The treatment cost could vary depending on the type of lingual braces, whether Incognito, self-ligating, or non-custom, the location of the dental clinic, reputation of the orthodontist.
In simple cases, the cost of lingual braces treatment in the U.K. could be in the range of £2,000 – £3,000 with the standard brand. But if the case is complex and a custom-made brand is used, you can expect treatment cost to cross £10,000.  
Since lingual braces treatment requires special training, the cost could vary depending on the expertise and experience of the orthodontist. You can save a good amount of money if you could look beyond posh areas. You will need a regular checkup for adjustments, so keep travel time in mind while looking for an orthodontist in London or U.K. Don't forget to discuss aftercare, follow-up visits, and of course, retainers cost as this could be an extra burden at the later stage.
Conclusion
Lingual braces are suitable for all ages, but it is recommended mostly for adults, who are into contact sports. Your misaligned teeth will move in the desired direction and straighten in just a few months. Most importantly, you will have a perfect smile, and no one will know how this happened. If the lingual braces treatment cost is a concern, you should explore easy finance and flexible payment options to get the best treatment.