by maria
|
Last Updated:
November 11, 2020
Recent data of household spending on oral health of the U.K. shows that people are spending more on dental health. Reason could be aesthetic enhancement or food-habit related dental ailments, but it is definitely a good sign that people are taking dental hygiene more seriously. The increasing dental health awareness along with improvements in dental care facilities and supportive medical insurance services is bringing more and more people to dental care centers to seek suitable remedies. Except normal oral health and dental care, dental treatments in the U.K. are costly, so people look for the best dentist available to offer the best treatment at least possible cost.  
According to research, over 61% of British adults visit a dentist at the NHS clinic or private clinic at least once in a year. Since treatments available at the NHS dental clinics are free of charge, people prefer going to these clinics, but research shows that the overwhelming majority still prefer private dental clinics for dentistry. Interestingly, patients follow dentists even if they move from the NHS to some private clinic for personalized treatment.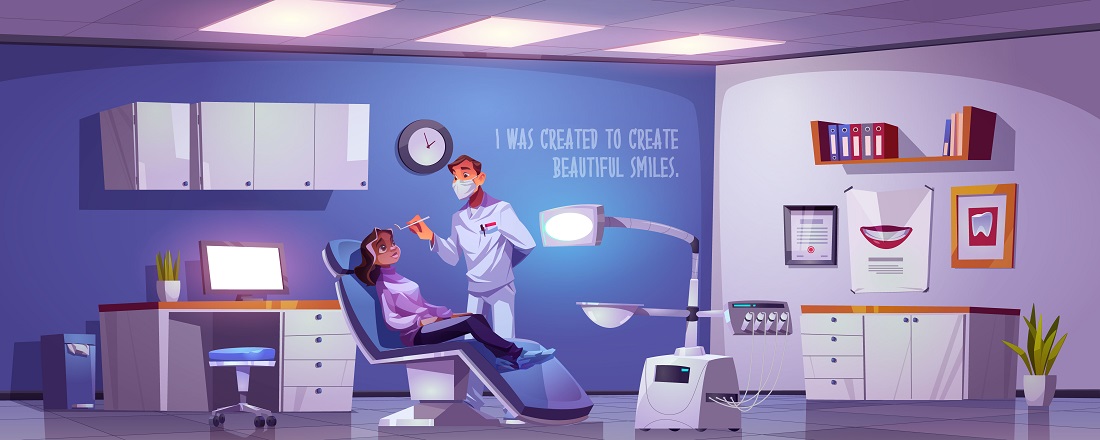 There could be several reasons to choose private sector clinics over public sector clinics, but it is definitely not the skill and professionalism. Since the core idea behind the NHS is to improve overall health of residents, the focus remains on using taxpayers' money judiciously without sacrificing the quality of treatment. However, if you are looking for personalized state-of-art dental treatments, you can always opt for private dental clinics at additional cost.
When it comes to health care the priority always remains the quality of treatment and the trust factor. So, it is necessary to know about pros and cons of public or private clinics to choose what suits your needs better. Here are some points to consider while opting for the NHS or private dental care:  
Limits of NHS Dental Care
Most people feel comfortable with someone known, and this becomes more emphatic when consulting dental care professionals. Personalization, trust, and comfort level plays an important role when looking for dentists. The NHS is great for your oral health care like toothache or gum disease, but when it comes to cosmetic dentistry you might have to go to a private dentist for treatments like whitening, braces, veneers, bonding, or other treatments for dental aesthetic improvements. If you are self-conscious about your smile, you might get better treatments both in terms or quality and technological advancements. In most cosmetic dentistry cases people prefer consulting the same dentist to get better outcomes.
Time & Schedule Factor
In contemporary lifestyle, managing time is the most important factor. Unfortunately, the NHS practitioners will not be able to offer you time and schedule flexibility like private dental care facilities. The NHS dentists work normally in usual work hours, which could be a big problem if you have a busy schedule and you cannot ignore dental treatment for long. Private dental clinic offers you the option to choose a schedule and even treatments on weekends to make it easy for you to be there with your kid during treatment. Most challenging part with the NHS is the long waiting hours.
Funding Restrictions with NHS  
The NHS practitioners have to follow a defined set of treatment and material parameters strictly, which makes it a little difficult to avail most advanced treatments. However, it doesn't mean services quality is low, but since it is all about welfare, the focus remains on functionality and economy. NHS practitioners are up to date with advanced dental care, but the NHS limits them to work with certain suppliers only. On the other hand, private dental care clinics have no such restriction, so, you get more advanced treatments like Invisalign at highly competitive rates.
Lack of Personalized Treatment
The NHS dentists are under tremendous pressure to serve the most with focus on efficiency maximization. In this effort, these dentists sacrifice on patient experience as they don't have time to offer much needed comfort and discuss suitable treatments with patients. With private dentists, you will have personalized experience as he will examine patiently and discuss all aspects of treatment to help you relax and get the best results, of course at some additional cost. If you are looking for highly personalized royal dental care, the private sector offers you several options to get the finest treatment with ultra luxury.  
Besides, a private dental clinic offers you the best packages to make treatment cheaper. Private players have good relations with insurers to help you process your requirements with efficiency. If you are looking for specialized needs, like family dentistry, the private sector is fully equipped and ready to meet your expectations and deliver the best dental treatments at affordable rates.